The British Fast Food Prince William Loves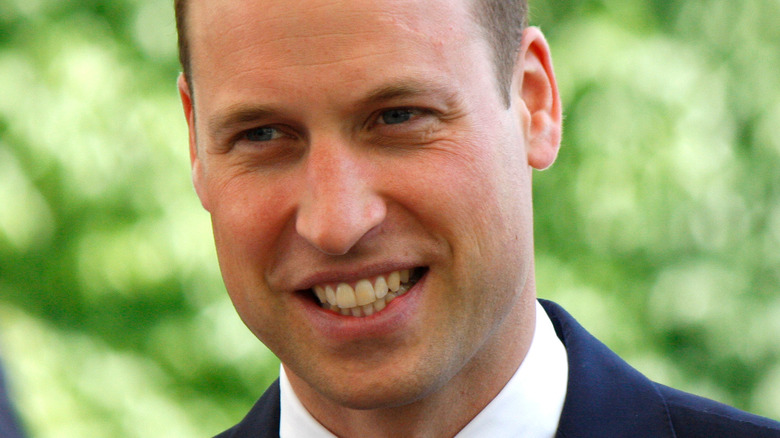 360b/Shutterstock
There are many things we can't imagine royalty doing; it seems the rules of everyday life don't apply to them. Yet fans follow their lives with fascination. And when one of the royals, such as Prince William, does something the rest of the population does regularly, they're completely enthralled (per Time).
Fast food is something we tend to associate with the masses. It can be hard to imagine that people who are wealthy — especially those who have personal chefs — would indulge in the likes of McDonald's or KFC. But according to CNBC, billionaires Mark Zuckerberg, Warren Buffet, and Bill Gates all indulge in the Golden Arches every now and then. Still, there may be a nostalgia factor at play — not only are these foods convenient, but they're also often associated with childhood memories and are a form of comfort food, per Smithsonian. 
When it comes to the royals, however, we can't imagine their childhoods were filled with memories of these takeaway outlets. They are most likely introduced to them in other ways. In the documentary "Football, Prince William and Our Mental Health" (via Cosmopolitan), Prince William revealed that he was a fan of some fast foods that had been introduced to him by a protection officer. 
Prince William enjoys peri-peri chicken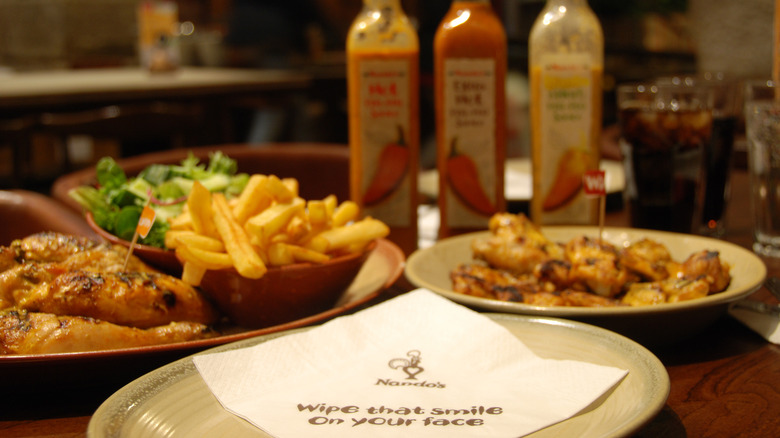 easyknotcocco/Shutterstock
Nando's is a Portuguese-style chicken restaurant with more than 1,000 locations around the world. Rather than the breaded and deep-fried chicken you'd find at fast-food outlets such as KFC or Popeyes, it's flame-grilled and basted in peri-peri sauce. Customers are asked what heat level they prefer and can choose from extra hot, hot, medium, or lemon and herb.
According to Cosmopolitan, in his documentary on mental health, Prince William spoke with a Nando's worker, who asked the prince if he liked the restaurant. "I like Nando's, everyone likes a Nando's," he replies. "In fact, the policeman who's on with me again [today], he's the one who gets me the Nando's the whole time."  
Out of the chain's 1,000 locations, 453 of those are in the U.K., according to ScrapeHero. So it stands to reason that it's popular with the prince and other British people of note, including Ed Sheeran and David Beckham.