What Time Should You Be Shopping At Costco?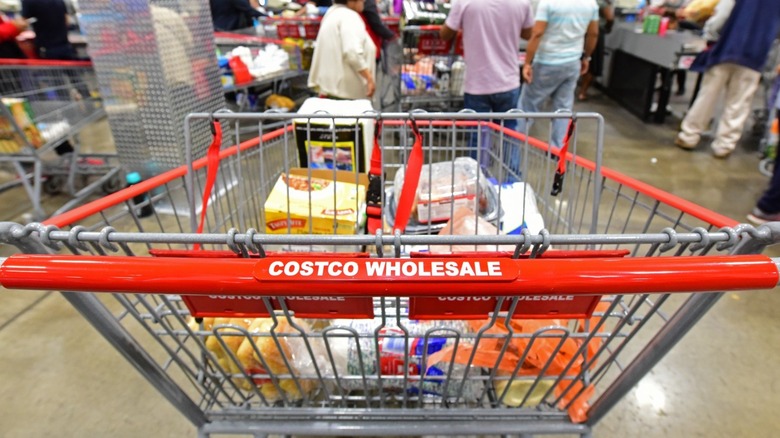 a katz/Shutterstock
Ah yes, time for the monthly trip to Costco. Since the opening of its first warehouse in 1983, Costco has been deemed as one of the world's preferred supermarkets, growing a cult-like membership customer base. With its convenient discounted bulk items, high minimum wage rates for employees in the United States (via CNN), the endlessly delicious three-pound rotisserie chicken for only $4.99, and more, the hype for Costco has been at an all-time high.
Because of its large warehouse-style layout, it takes time to shop there. According to Cheapism, the average Costco warehouse is 146,000 square feet, hosting an estimated 4,000 different products on its shelves. If you've ever walked into a Costco, then you know how overwhelming it can be — it's too easy to spend hours wandering the aisles.
So what's the trick — is it best to wake up early and avoid the mid-day rush? Or maybe go on your lunch break and hope that most of your local shoppers are still stuck in the office? Maybe late at night? There actually is a best time of the day to shop at the wholesale depot.
Visit Costco an hour before close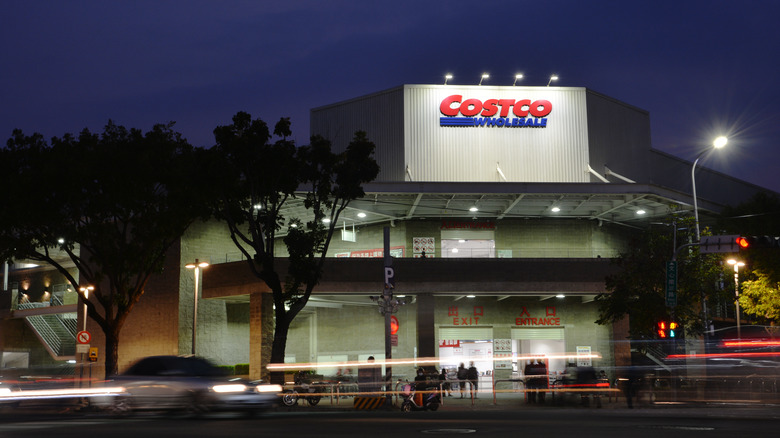 Vidpen/Shutterstock
If you're looking to get your shopping done without the chaos of the Costco crowds, going an hour before they close will be your best bet (via Finance Buzz). During this time, you'll be avoiding the early morning rush and the post-work, "What am I going to make for dinner?" crowd. If you're going an hour before close, avoid going on the weekends, as they're often busier than going in the middle of the week. 
You'll want to check your local Costco to see their hours, but most locations in the United States close at 8:30 p.m. on weekdays and 6 p.m. on Saturdays and Sundays (via Costco). If you have a long shopping list, just be sure to be efficient as you will be up against closing time. So while you'll be able to peacefully make your way through the store during the later evening hour, you won't be able to savor the classic Costco experience as you keep your eyes on the clock.