What Beyoncé Really Ate Before Performing At Coachella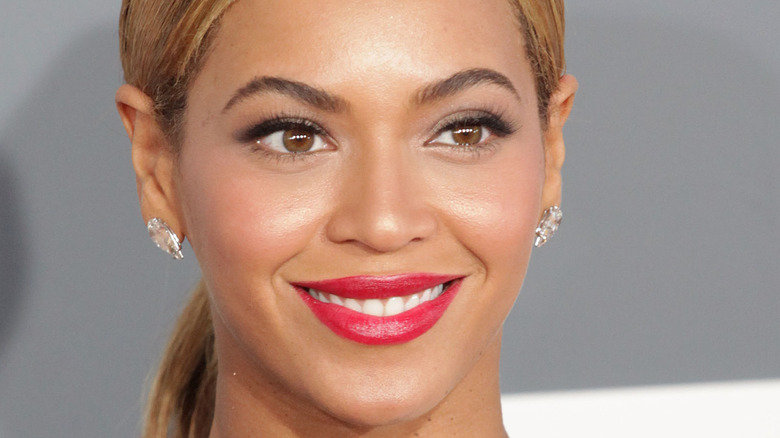 DFree/Shutterstock
Although there aren't many things we can say we have in common with Beyoncé, the superstar has been candid about her body's 'flaws' and how she deals with them, something most people can relate to.
In a 2018 interview with Vogue, Beyoncé opened up about the pressure she felt postpartum to look a certain way and how it influenced her decision to do a Vogue cover shot stripped of wigs and heavy makeup. She said she wanted women to "appreciate the beauty in their natural bodies." Bey made headlines sharing how she made peace with her body's "FUPA" (look it up), embraced her new curves, and was patient with her changing body, sparking support from her fans.
While Beyoncé has found joy in her body, the singer went into beast mode while she prepared for her historical appearance at Coachella in 2018. According to Oprah Daily, Beyoncé was the first Black woman to headline the boho-chic music festival, performing for two weekends. For the 44 days leading up to Coachella, Beyoncé worked with her trainer and exercise physiologist Marco Borges to get her body into shape, and we now know her diet (via YouTube).
Beyoncé's plant-based diet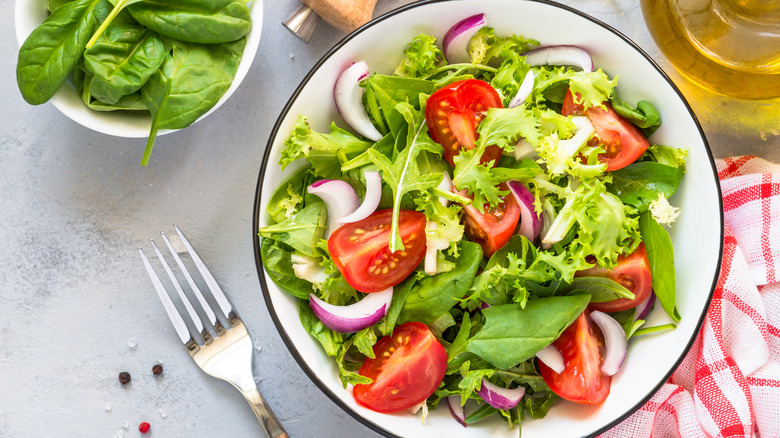 nadianb/Shutterstock
Detailed in the Netflix documentary "Homecoming," Beyoncé shares a glimpse into the eight months of rehearsals and the 44-day strict diet the singer adhered to for her performance at Coachella, or #Beychella as it was aptly branded. According to a YouTube video, the singer followed the "22-Days Nutrition" diet created by Marco Borges to help shed her extra weight and fuel the stamina needed to perform onstage, singing and dancing for over two hours.
The plant-based diet has 22 rules resembling a vegan diet without allowing processed food. Borges' companion cookbook "The Greenprint" is endorsed by Jay-Z and Beyoncé and contains plant-based recipes that, according to Borges on the "TODAY" show, will help you shed weight and is beneficial to the planet. To further support their new lifestyle, per USA Today, the couple offered 30 years of concert tickets to fans willing to go plant-based for the earth's sake.
In her documentary, Beyoncé explains how she cut carbs, sugar, dairy, meat, fish, coffee, and alcohol from her diet, declaring, "I'm hungry," after running through the exhaustive list of foods she couldn't eat; a drastic departure from Texas BBQ and other favorite foods Beyonce grew up eating and still loves.
The response from the Beyhive once they caught wind of her diet was mixed, via Delish, yet the confident Queen tells Vogue, "I now feel so much more beautiful, so much sexier, so much more interesting. And so much more powerful."