How Nadiya Hussain Hopes To Be Like Mary Berry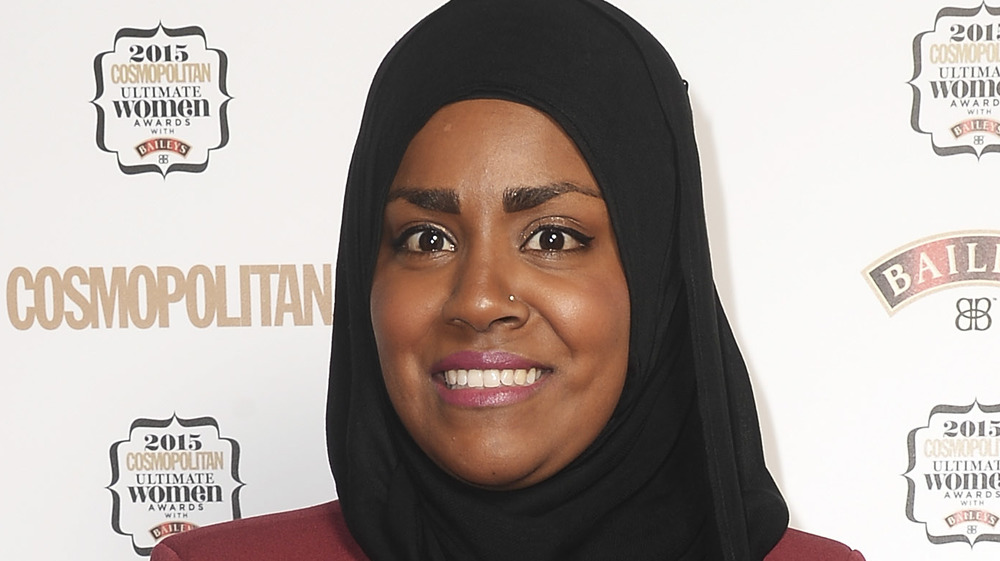 Dave J Hogan/Getty Images
Her appearance on the 2015 season of The Great British Bake Off attracted legions of fans, including former Prime Minister David Cameron, drew record audiences (10 million viewers per episode) and a social media sweetheart. And when Nadiya Hussain won the popular reality show baking contest, her victory was celebrated not just because her desserts rocked, but because Hussain herself, who is a practicing Muslim, rocked society and became a national role model at a time when anti-Muslim sentiment in the UK was at a high (via The New York Times).
Cultural commentator Shelina Janmohamed revealed in The Telegraph why she, along with millions of others, loved the British chef so much that Nadiya didn't need her surname anymore. "She's the face of today's Britain: authentic, honest, creative, emotional, heartfelt and honest. Oh. And she's Muslim. And she just happens to wear a head scarf." There was the added bonus that her cakes came in a form that audiences could relate to, because "despite being Muslim, isn't cooking up any kind of Shariah-flavored sponge or jihadi cupcakes."
Nadiya Hussein didn't think she would become famous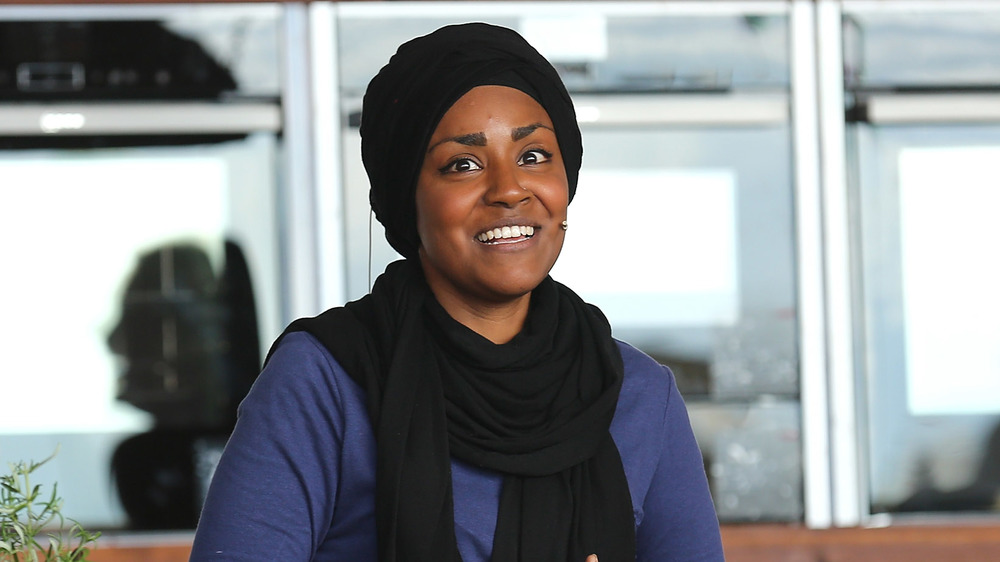 Tim P. Whitby/Getty Images
Fame wasn't a given for Hussain, who grew up in the eastern English town of Luton, located 30 miles north of London. Until her victory she was a self-described wife and stay-at-home mum (via Refinery 29). "I've been writing since the age of 17 and, secretly, part of me thought, 'I'd love to have something published one day'. But I did not see myself reflected in publishing. I did not see myself reflected on television. How could I possibly aspire to be a part of something I never saw myself in?" she tells Radio Times.
"So the problem starts there. There's not enough diversity in television and publishing, which means people do not aspire to work in those jobs. Now people say to me, 'My daughter wants to do exactly what you're doing,' and that is a lovely thing to hear."
To her fans, she might be a British cookery and cultural icon, but Hussain looks to another icon for inspiration: Mary Berry, who, in her 80s is still going strong, with more than 80 books, a recipient in the Queen's birthday honors, and a patron of several charities under her belt. Hussain says: "...if I get to do this [have a career] into my 80s, that there will be a stream of women just like me who can say, 'I did it because she did.' That for me is the dream."