Why Guy Fieri Was Sued By His Business Partner Over Johnny Garlic's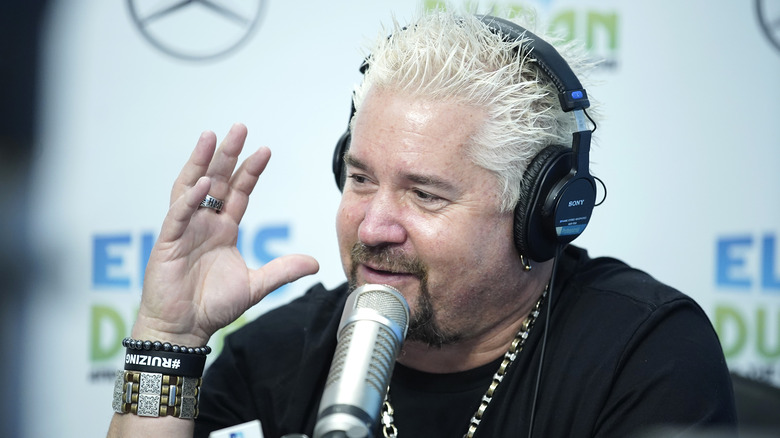 John Lamparski/Getty Images
Guy Fieri is a huge celebrity chef known for his numerous achievements. As per his website, Fieri is a bestselling author, as well as a popular TV personality who has previously bagged an Emmy Award for his work. Plus, he has worked extra hard as an entrepreneur and come up with several dining concepts across the globe. His latest feat is Flavortown Kitchen, a virtual kitchen brand that has made its presence felt in as many as 175 different locations. 
How did it all begin, though? Well, according to CNBC, Fieri's first attempt at opening a restaurant was an establishment called Johnny Garlic's. He was 28 and partnered with entrepreneur Steve Gruber to set up Johnny Garlic's. This venture inspired many more restaurants. Eventually, Fieri sold his stake later and things took a turn for the worse later. In fact, Gruber was so angry that he ended up filing a lawsuit against Fieri.
Steve Gruber was furious with Guy Fieri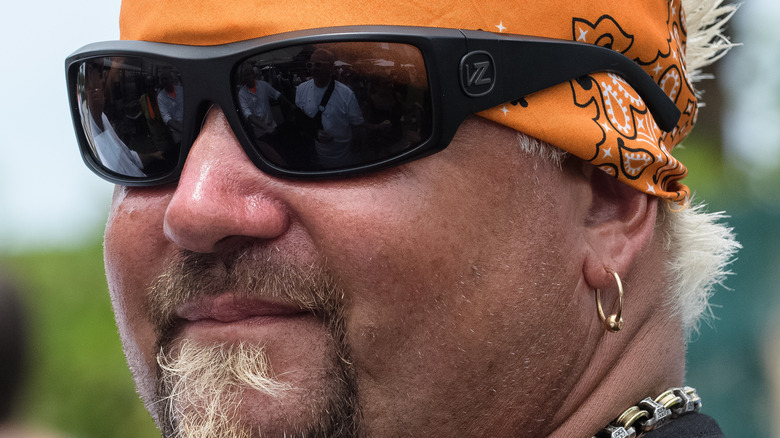 Jason Koerner/Getty Images
What happened was this: Guy Fieri wanted to shut down the company that he owned with Steve Gruber, but the latter was having none of it. As per Salon, even as Fieri sought to close down all operations including their restaurants, Gruber objected and sued Fieri for this decision.
"Guy Fieri filed to dissolve the company and Steve Gruber filed a petition to stop the dissolution and is exercising his right to purchase Guy's shares under the appropriate California codes," Johnny Garlic's CFO, Amy Witt, said in a statement (via Eater). She added that Gruber's petition sought to keep things running.
Basically, Gruber was okay with buying the entire company and handling it by himself. Meanwhile, a spokesperson for Fieri simply said, "After more than 20 successful years as a partner in Johnny Garlic's Inc., Guy Fieri has chosen to separate from the company and its restaurants for creative and operational considerations." 
What happened next? Well, according to Today, while Steve Gruber did manage to buy all the remaining stakes in the company, Johnny Garlic's eventually closed its doors in 2018. In fact, as per VICE, Gruber ended up shutting down all the restaurants and said that he had to do this on account of the "cost of doing business."