The Secret Ingredient In This Martha Stewart Monkey Bread Recipe Changes Everything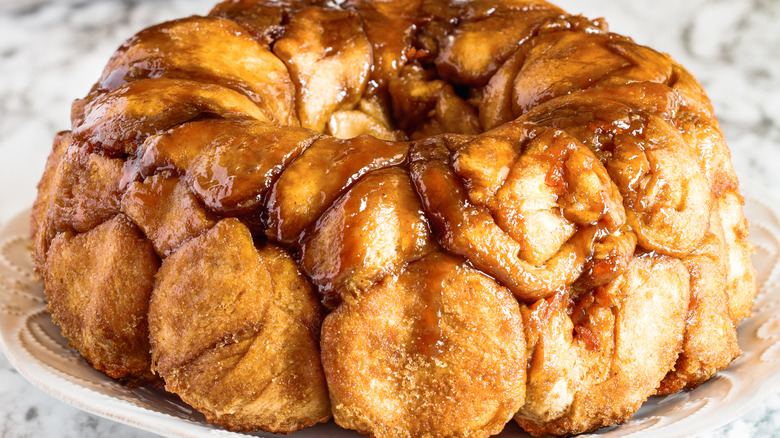 Shutterstock
Martha Stewart has outdone herself this time, because this secret ingredient in monkey bread is pure genius. As if the breakfast treat was not already enticing, the food connoisseur incorporated Nutella.
Monkey bread consists of small balls of yeast dough with a sweet or savory sauce, baked in a bundt pan and coated with butter (via Sallys Baking Addiction). The sticky pastry is normally served as a breakfast food or a sweet treat. With granulated sugar and ground cinnamon, the bakery item is completely delicious. Martha Stewart took it to the next level with Nutella, a chocolate hazelnut spread, for a twist on the classic recipe.
According to She Knows, this recipe was formally shared in April 2019 on Martha Stewart Living. Martha claims the Nutella makes the "monkey bread even more irresistible ... where it rises while you relax with your coffee" (via Martha Stewart's Instagram). Officially convinced to make this for breakfast tomorrow morning.
How does she add Nutella to monkey bread?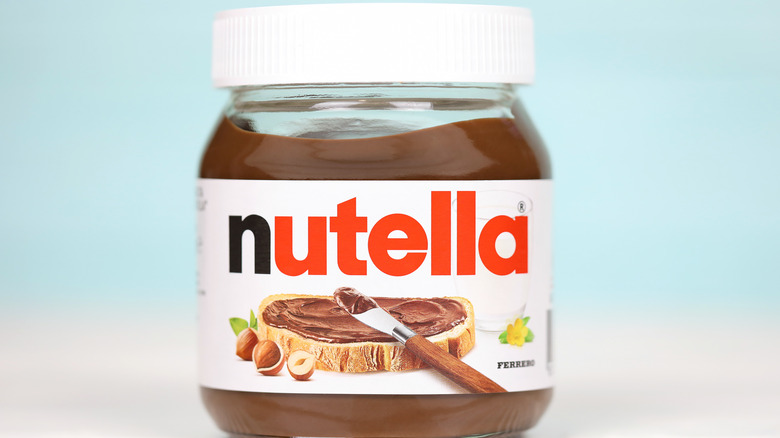 Shutterstock
In order to get the best flavor, Stewart recommends drizzling generous amounts of the Nutella on the bottom of the pan and continuing to layer the spread throughout. A generous amount is no problem. The recipe works best when allowing the dough to ferment in the fridge overnight in order to soak up the flavor. If you are on a time crunch, you can let the dough rise until doubled in size for one to two hours.
Then, bring the breakfast item to room temperature and place it in the oven. Let it cool for five minutes and serve. According to Martha Stewart's recipe, the total prep time is 40 minutes, for a total of three hours and 25 minutes (assuming you are not putting it in the fridge overnight).
She also has similar recipes, as the Original Monkey Bread, Iced Monkey Bread, and Banana Brioche Monkey Bread are sure to be a favorite. According to Martha's Instagram post, this is also a great project for parents and grandparents to do with children.