The Fast Food Rule Khloé Kardashian Swears By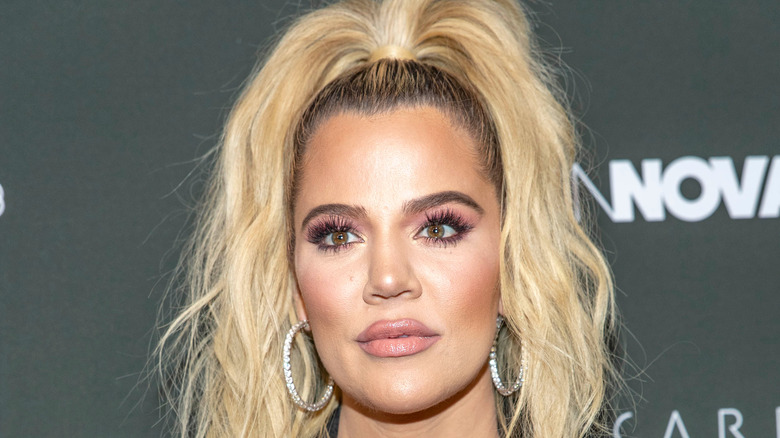 Shutterstock
The Kardashian family have become household names over the years thanks to the popularity of their reality show, "Keeping Up with the Kardashians," which in total has run 20 seasons (the family is currently wrapping up the final episodes). The E! Network show highlighted each of the siblings' relationships, lifestyles, and children, and also spend a good deal of time on the Kardashians' dietary habits.  
Kourtney, Kim, and Khloé were often filmed eating salads from their favorite place, Health Nut, located in California's San Fernando Valley, and drinking countless cups of Starbucks coffee. (Khloé's go-to order at the coffee chain is a Venti seven pump, no water chai latte, by the way.)
And, like most humans, the Kardashians have binged on fast food. Eat This Not That! reported that Kim Kardashian's favorite fast food restaurants are McDonald's, Chipotle, Taco Bell, KFC, and celebrity favorite In-N-Out Burger. Khloé, on the other hand, likes Subway, Taco Bell, McDonald's, Chipotle, and KFC, according to Allure. When it comes to Khloé, however, she in particular has a strategy for staying healthy while eating an on-the-go meal at one of these chain staples.
Khloé's fast food rule is all about better choices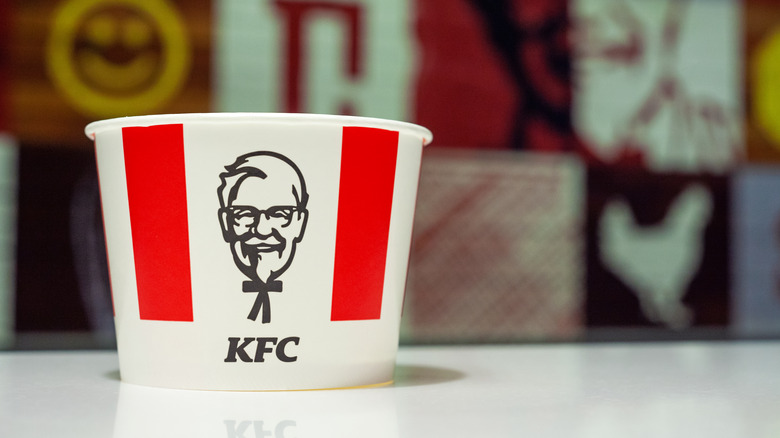 Shutterstock
Delish reports that Khloé's MO when eating fast food is ordering options that are cleaner. "When your only options are the Golden Arches or Colonel Sanders, you don't have to throw your whole diet out the window," she has said. Instead, at KFC for example, Khloé steers clear of the eatery's famous fried chicken. Instead, she opts for a more healthful meal of grilled chicken breast with corn and green beans. In an interview with Shape, Khloé even went as far as calling grilled chicken her friend. "The fried options literally add hundreds of calories to the same serving size," she adds. 
Shape also reports that when eating at Taco Bell, Khloé prefers to order two chicken soft tacos with shredded meat, cheddar cheese, lettuce, and pico de gallo.
Khloé even manages to find healthy eats at McDonald's. When dining there, she also orders her go-to grilled chicken sandwich, and shares with Shape her major rule when picking this chain restaurant: "Skip the fries and soda, and most def do NOT super-size it!"