This Was Ree Drummond's Very First Recipe Blog Post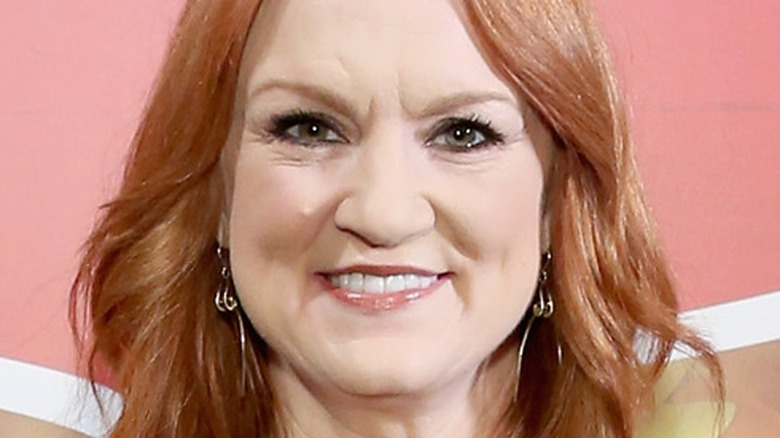 Monica Schipper/Getty Images
Ree Drummond, aka The Pioneer Woman, has built a culinary empire over the years, all from her charming ranch in rural Oklahoma surrounded by family and plenty of four-legged friends. Her Food Network show "The Pioneer Woman" has been on the air for a decade now, according to IMDb. At this point in her culinary career, she has also released five cookbooks, bringing countless recipes for delicious dishes to her audience (via The Pioneer Woman). However, before she snagged the show and the ability to be broadcast into the homes of cooks across the country, and before she penned a single cookbook, Drummond got her start with a humble blog that laid the foundation for the whole Pioneer Woman brand.
Initially, Drummond used the blog as a way to document her adventures as a city girl who had moved out to an Oklahoma ranch. The move was also what sparked her love for cooking — after being thrust into a whole new world, as CheatSheet reveals. Drummond found herself developing an interest in cooking dishes that she deemed "cowboy friendly." One day back in 2007, she decided to share a recipe post with her audience. The rest, as they say, is history — her fans began clamoring for more recipes to try out after that first share.
The recipe that started it all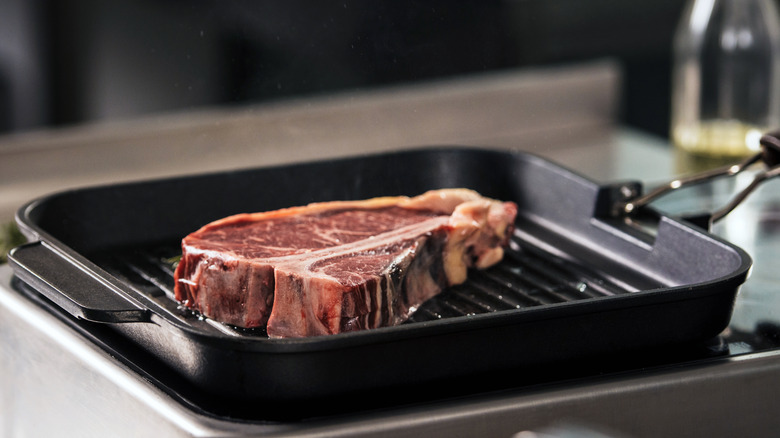 Stockbusters/Shutterstock
So, what exactly was the first-ever recipe blog post that Drummond shared with her audience? A simple guide on how to cook a "delicious, juicy steak," something that definitely qualifies as "cowboy friendly" fare under Drummond's definition. The original post is actually still up on The Pioneer Woman, for any fans who want to check out the recipe that started it all (or who simply want tips on making a great steak). And, it seems fans are still checking out and loving the recipe — in a comment from February 2021, one fan wrote "Lovely! Perfectly done!" while another mentioned that it "looks awesome!"
In the post, Drummond starts out by specifying the type of steak to look for — something with good marbling — and takes the reader through the recipe, step by step, including photos of everything from the seasonings to the griddle pan. She gives specific cook times, and the photos documenting the process allow her fans to see what the steak should look like at every stage of the process. Additionally, in keeping with her signature cheeky and playful tone, she concludes the recipe with a list of "possible scenarios" that may occur as a result of making a perfect steak, such as a proposal from a boyfriend or a 90-minute foot rub from a girlfriend. Those looking to level up their steak game may just want to take a trip down memory lane to the 2007 post for instructions.