Duff Goldman Explains The Inspiration Behind His New Show Ace Of Taste - Exclusive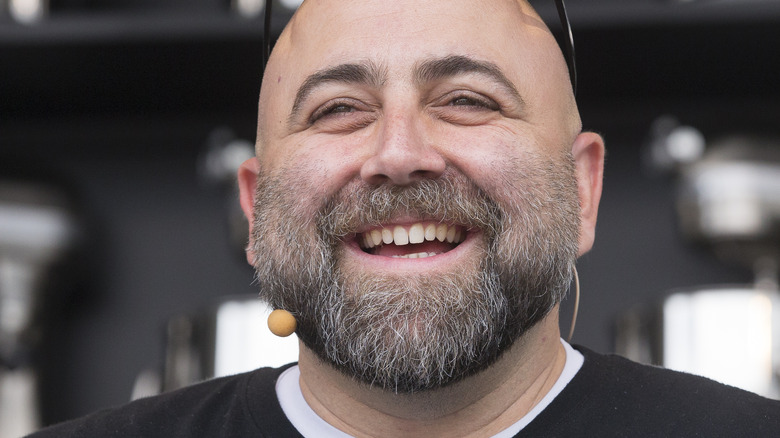 Sterling Munksgard/Shutterstock
When it comes to elaborate, impressive cakes, Duff Goldman is always top of mind. Goldman has made a name for himself as he's pulled off cake designs at his bakery Charm City Cakes that are truly unimaginable. Goldman is also known for his long running Food Network show "Ace of Cakes," not to mention he has served as a judge for "Holiday Baking Championship" and "Spring Baking Championship" and as a host of "Kids Baking Championship."
What about Goldman's talent when it comes to savory dishes in the kitchen? He certainly has that, too, and he's showing it off in a new show, "Ace of Taste," which premiered on Food Network on April 24.
To learn more about the inspiration behind the show, we sat down with Goldman. In an exclusive interview with Mashed, he explained what sparked his interest in the new show and just what viewers can expect.
What to expect from Duff Goldman's new show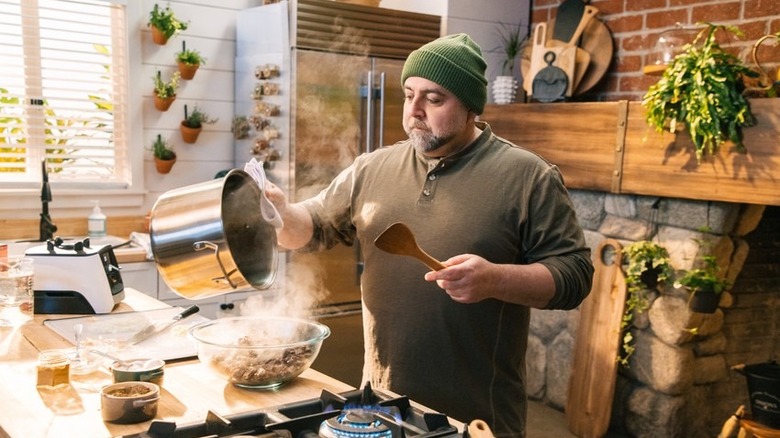 Courtesy of Food Network
Much of Goldman's work has been focused on all things sweet, from elaborate cakes to delicious cookies. So, where did the inspiration come from to work on a show that features savory dishes as well? According to Goldman, it was all part of his evolution of becoming a dad. "I'm a new dad, and I feel like I've definitely evolved, especially during the pandemic. My wife and I were here at home and I felt myself running our kitchen like I do a professional kitchen," he said. "It was really interesting for me to see how to organize a place because I've got a baby to keep fed, myself to keep fed, my wife to keep fed. I've got to run a pantry."
With that, Goldman wanted to be able to share with others just how he cooks for his family, while being sure to feature good, nutritious food that's economical and delicious all at the same time. On the show, Goldman dives in on how to make dishes such as great homemade chili, soft pretzels, or fried pastrami sandwiches. "It's more like the regular food that I make as opposed to a big cake with lasers coming out of it," he said.
Watch the all-new "Ace of Taste" with Duff Goldman on Food Network, with new episodes premiering every Sunday.