A Big Costco Sale May Be Coming — Here's How We Know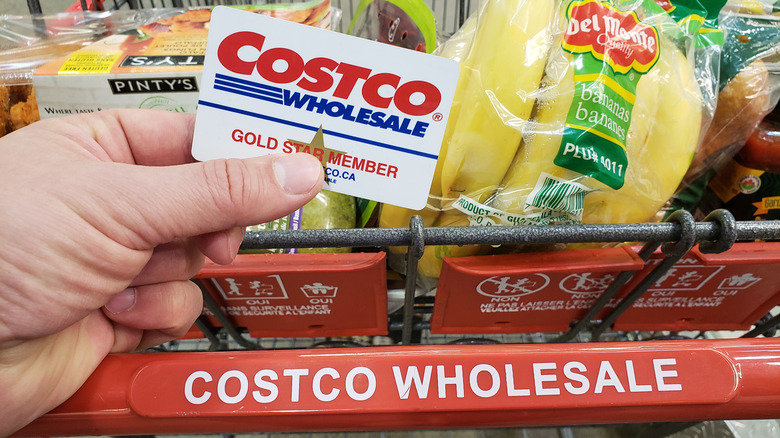 dennizn/Shutterstock
With inflation up 6.3% in April 2022 and increasing at a record pace (via Market Watch) — and gas prices averaging $4.715 as of June 2 (via AAA) — we're looking for deals wherever we can find them. Oftentimes, we'll turn to annual or semiannual sales to score a deal or shop at membership clubs to buy personal care products or groceries in bulk to save a buck. What's even better, though, is when membership clubs host sales on their already-discounted products, and we have reason to think a big Costco sale might be coming soon.
The Middletown Press notes that many retailers host Memorial Day sales — this includes Costco's Memorial Day sale, which ends tomorrow, June 3 — for which they stock up on merchandise and are therefore sometimes left with extra merchandise afterward, which, in turn, means another sale. For example, the publication explains that Cyber Monday each year is essentially a sale to sell all of the leftover merchandise from Black Friday. Now, too, Costco might be headed for another sale.
What will be on sale at Costco?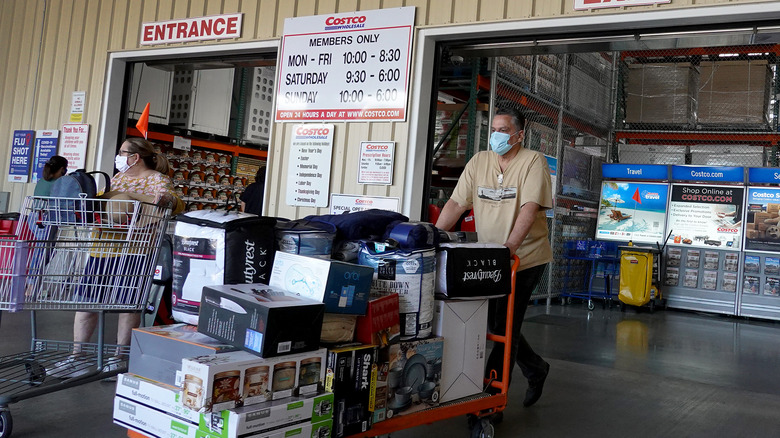 Joe Raedle/Getty Images
So, why do we think a big sale might be coming to Costco soon? It all has to do with how much the store has in stock. According to The Middletown Press, Costco's inventory is up 26%. As Reuters reports, this number comes from a May 8 report and is due, in part, to Costco being a "little heavy" with its stocking of household items and small appliances.
What items might be going on sale? Costco's Memorial Day sale is offering discounts on appliances like refrigerators, ovens, washers, and dryers, as well as on mattresses, household furniture, and some tech items (via Costco). So, if we follow the Black Friday-Cyber Monday formula, we can expect some of these items to continue to be on sale. However, as The Middletown Press notes, it may be harder to project just which items will be sold through promotions and when exactly in the next few months said sales will be held. In any case — even though Costco is making changes to its membership benefits — we're eagerly awaiting its deals for when it does happen!