The Time 'Funeral Potatoes' Tanked A MasterChef Wannabe's Audition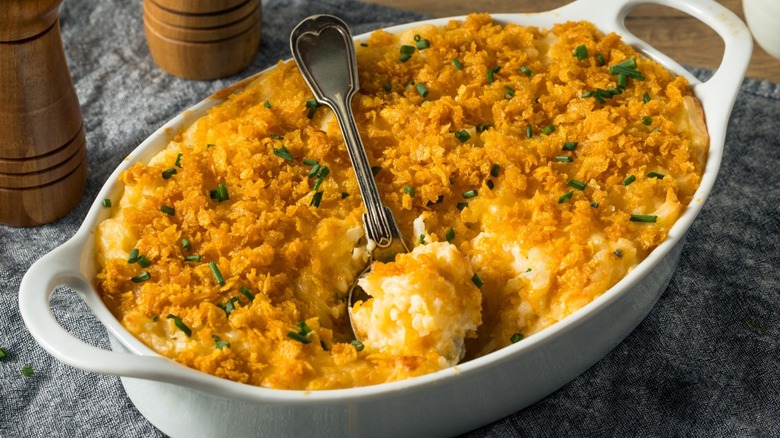 Hanna Lassen/Getty Images
When you go on a national television competition featuring professional chefs, it's important to bring your "A" game. This is doubly true about "MasterChef." Some of the newest ranks of celebrity chefs were able to create mainstream personas for themselves after being featured on the show. "MasterChef" Dorian Hunter went on to start writing a cookbook, per her website, and even reappeared on the show as a mentor (via the Atlantic Journal-Constitution). Others are not so lucky.
Though there are always winners and losers, some end up losing harder than others. When "Farmer Randy" Twyford of Twyford BBQ Catering came onto "MasterChef" for a trial into the competition, he was hoping to show off his cooking prowess. Unfortunately, he chose a spud-based casserole called "funeral potatoes" to do it. In fairness to Farmer Randy, the tradition of serving a potato casserole is not uncommon, as it's a major feature in the Western and Southern parts of the United States, per Southern Living. While its history is rooted in "post-funeral luncheons," the potatoes are also enjoyed during such celebrations as Thanksgiving, according to the Matador Network. Sadly, instead of bringing Twyford's dreams to life, the dish seemed to live up to its name when it came to killing his culinary dreams.
The judges buried the funeral potatoes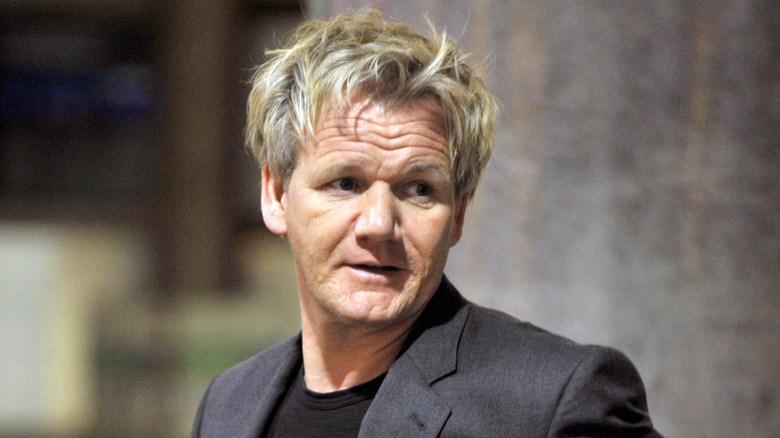 worldswildlifewonders/Shutterstock
There are many different ways to make funeral potatoes. Lil Luna shares a recipe that features hash browns, corn flakes, and cream of chicken soup. The Matador Network mentions that bacon, jalapeños, and ham are possible ingredients. And as shown by a Ree Drummond recipe on the Food Network website, some people even use toppings like crushed potato chips that add more potatoes to that casserole.
On "MasterChef," Farmer Randy chose to use a recipe that was made by his mother. According to Randy, it would taste like "the best loaded potato you ever had" (via YouTube). The dish didn't seem like it was what the chef judges wanted. Twyford's funeral potatoes incorporated mayonnaise, cheddar cheese, bacon, and tons of butter. Then, it got topped with chives and was elegantly served on ... a pig plate. 
The judges - Gordon Ramsay, Joe Bastianich, and Graham Elliot – definitely didn't seem too pleased by the presentation even if the dish was served on a pig plate. Though some were less subtle about it than others. Ramsay inspected the dish, then asked, "Is it normally that runny?" (It was not, according to Twyford.) The other judges carefully ate the food, and their facial expressions spoke volumes. Bastianich referred to it as "caveman food." Ramsay was particularly scathing, saying the potatoes looked like "cow dung topped with cheese," according to the State-Journal Register.
Where's Farmer Randy now?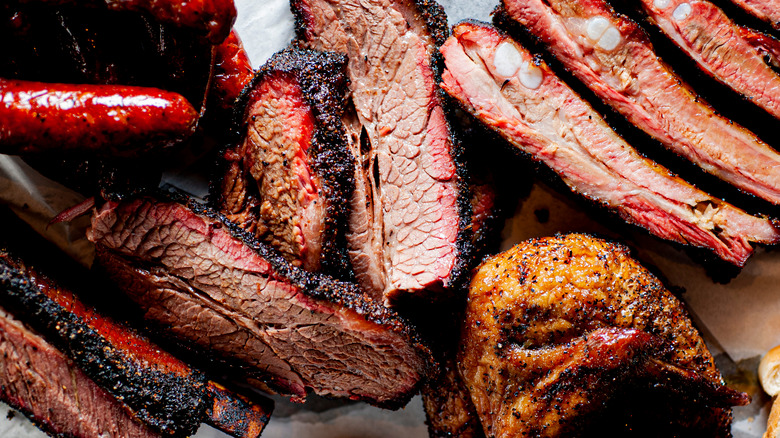 Marie Sonmez Photography/Shutterstock
As it turns out, Farmer Randy didn't let Gordon Ramsay quash his dreams of being a highly recognized chef. Twyford BBQ & Catering is still alive and well in Illinois, despite the loss on "MasterChef" and several other struggles. As reported by the Springfield Business Journal, at one point in 2020, Twyford shuttered his Jacksonville business to move his operations to Puerto Rico, citing "the current state of economic affairs in Illinois" as a reason. By 2021, he was back in Isabella, Illinois thanks to a local business owner who wanted to bring his work back.
Since then, he's been doing catering and bringing the food truck around town again. As for the casserole that got Randy booted from the show? The hate might have been a bit undeserved. According to a 2021 post on the Twyford BBQ & Catering Facebook page, a cheesy potato casserole (which sounds similar to the one that ended his shot at "MasterChef") is the restaurant's "#1 side!" People who see the food truck in the Jacksonville, Illinois area have a chance to be the judge of a Twyford-made potato casserole.