The Store-Bought Ice Cream Ina Garten Swears By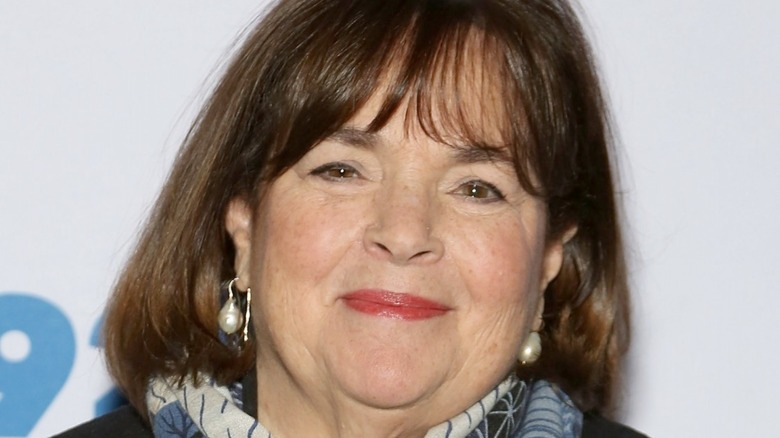 Manny Carabel/Getty Images
Ina Garten is the celebrity cook we all dream of living next to in the Hamptons. Sure, "30 Rock's" Liz Lemon may have led the charge, and secured a hilarious sitcom cameo you may have forgotten Garten had, but, who wouldn't want to share a fence and a bottle of wine with the Barefoot Contessa? She even makes her own vanilla extract!
Garten is like a modern-day Julia Child and even has her own superfan who made every one of her recipes. What we love most about her culinary genius, is what she thinks cooking is really about. In the documentary "Julia," Garten explained, "Cooking is about bringing people to the table, and once you surround yourself with people you love, that's how you connect with each other, by sharing food." Truth.
But even though Garten is a superb chef, it doesn't mean she is above using store-bought ingredients. According to Food Network, Garten uses short-cuts when making her Raspberry Baked Alaska and uses a jarred marinara sauce when she makes her Roasted Eggplant Parmesan. In fact, she shared with Today, that not everything has to be made from scratch. Of course, she has her preferences and when it comes to store-bought ice cream, Garten is pretty particular about what she likes.  
There are three ice cream brands Garten enjoys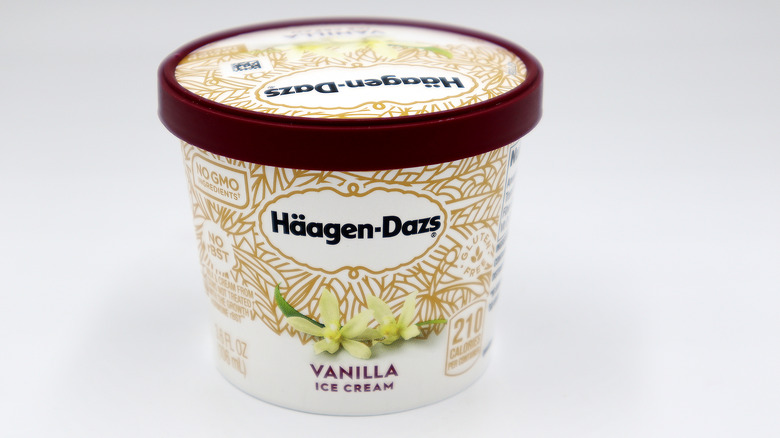 Eric Glenn/Shutterstock
In an interview with Kitchn, Ina Garten revealed her favorite ice cream flavor is actually vanilla. This ice cream is perfect by itself or dressed up for a party. Of course, Garten has her own recipe for this favorite flavor, but when it comes to grabbing a pint of the frozen dessert, there are three brands she reaches for. Garten said, "Häagen-Dazs is amazing. Ben and Jerry's. Also, Ciao Bella makes a great vanilla ice cream." All great choices in our humble opinion. 
Garten also shared with the Kitchn that when it comes to eating vanilla ice cream, she doesn't like it rock hard because you can't taste all the flavors. Instead, she prefers to put it in the microwave for a few seconds to help soften it up. And if she wants to turn this into a dessert for dinner guests, Garten told Today she will pour a little chilled Limoncello over scoops of her store-bought vanilla ice cream, and stick a bit of bakery-made biscotti on the side, adding texture and flavor to this sweet vanilla canvas. Garten asserted, "Everybody will lose their mind."