The Reason LongHorn Steakhouse Is Facing A Class-Action Lawsuit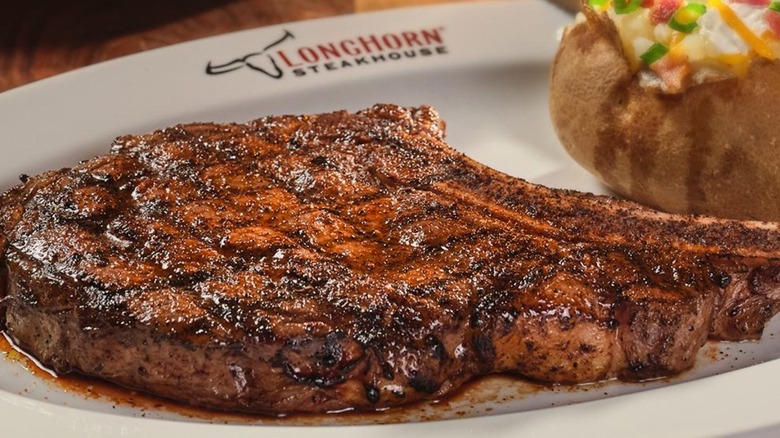 Facebook
LongHorn Steakhouse has a nationwide presence in the United States, and while there are benefits to growth on that scale, there are some drawbacks as well. One of those potential downsides relates to a class action lawsuit the brand is facing.
According to the company website, LongHorn Steakhouse began in a single location in the Atlanta area in 1981, and through the four decades since has grown to over 500 locations. Operating at that scale offers perks like being able to make more sales and purchase the goods you need at better prices (via Fast Casual). At the same time, the size of LongHorn means the restaurant chain employs thousands of people, and making sure all those employees are happy becomes a lot more difficult. Employment issues have been a problem for individual LongHorn locations in the past, like the 2020 sexual harassment lawsuit brought against the company by a couple of former servers at the Wilkes-Barre location that Pennsylvania Record covered.
The most recent lawsuit has the potential to affect more than just one restaurant in the chain, however. Public Citizen explains that a class-action lawsuit is a lawsuit in which a group of people with similar grievances against one company or person band together to seek mutual justice in light of the allegations they make. This class-action lawsuit against LongHorn Steakhouse could result in multiple restaurant locations paying the price — literally.
The allegations against LongHorn Steakhouse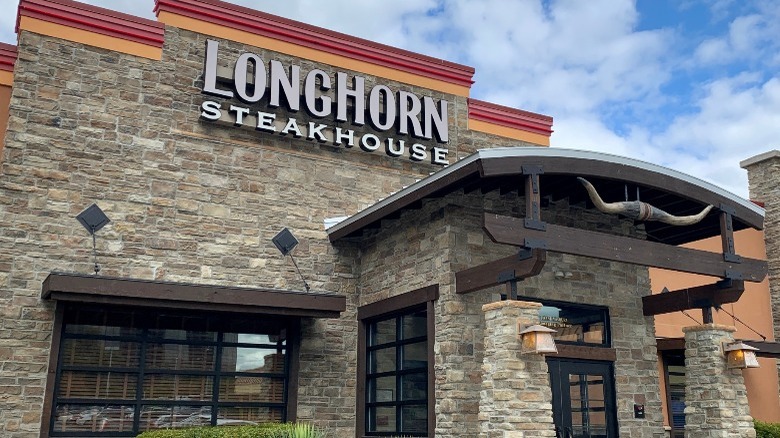 DCStockPhotography/Shutterstock
Potential trouble is grilling for LongHorn Steakhouse from a group of current and former servers. Class Action says the lead plaintiff filed her lawsuit in a Pennsylvania federal court in March and welcomes everyone who has worked for LongHorn as a tipped employee during the covered time frame to join her. The lawsuit alleges that GMRI Inc., which operates the LongHorn Steakhouse locations, failed to properly compensate tipped workers.
Federal minimum wage laws and many state laws allow companies like GMRI to claim tip credits, according to Paychex. However, the restaurants are responsible for ensuring that employees actually get compensated in line with the standard minimum wages relevant to their locations. Class Action says that this lawsuit alleges GMRI failed to do that. This isn't the first time that LongHorn Steakhouse has been involved in legal disputes over this very issue, either.
In 2012, former employees of several Darden Restaurant brands including LongHorn filed a similar lawsuit (per Today). There was another attempt last year that was dismissed in September 2021 (via Courthouse News Service). In both cases, the allegations included LongHorn restaurants failing to compensate tipped workers in accordance with the law. This is most likely not what GMRI would like to see when workers reveal what it's really like to work at LongHorn, but it has successfully navigated litigation of this kind so far. If this attempt proves more successful, many locations could be adjusting their employment practices.