Reddit Is In Disarray Over A Wendy's Bacon Burger Nightmare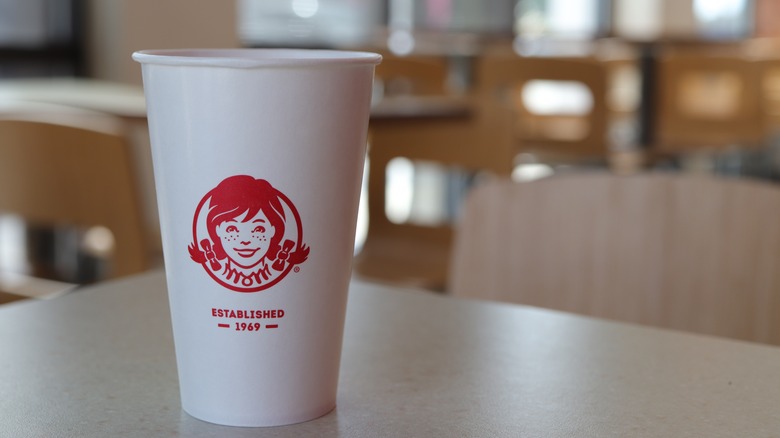 Deutschlandreform/Shutterstock
Picture this: You pull up to the drive-thru of a fast food restaurant to order your favorite meal and against your better judgment, you leave the parking lot without checking if your food is made right. After you get home, you realize that part of your order is missing or your burger has toppings you asked them to leave off. Unfortunately, this exact scenario has probably happened to you a few times in your life. According to a study by QSR, the chance of receiving the correct food in a drive-thru was around 84.4% in 2019. It's also more common for orders to be wrong around dinner time.
Not every restaurant is made the same, as some have higher or lower accuracy rates than others. In a 2021 study by QSR, it was found that Chick-fil-A orders, on average, are correct 100% of the time. Wendy's came in last place, with an 85.30% order accuracy. Often, when customers take to Twitter to complain, Wendy's responds with "order accuracy issues are maddening," along with a solution to make it right. Although it's clear the brand is trying, perhaps this isn't a coincidence. In August 2022, one Reddit user had quite an incident with Wendy's when they ordered a triple bacon burger.
The burger lacked toppings
A Reddit user didn't exactly receive what they expected after ordering from Wendy's last month. In a post titled "My tripple [sic] bourbon bacon cheeseburger from Wendy's (exactly as I received it)," the OP shared a photo of an open burger containing only fresh onions and crispy onion straws. According to Wendy's, the specified burger is supposed to come with three-quarters of a pound of beef, Applewood smoked bacon, crispy onions, sweet and smoky bourbon bacon sauce, and American cheese. The post continued, "What is actually happening at Wendy's locations right now? This is clearly not an accident. No one is that clueless."
Redditors in the comments were equally as shocked upon seeing the burger. "How does this even happen? Lol I literally work in a Wendy's and I've never done this," one comment read. Another commenter wrote, "Guy making your burger must be on some real psychedelics or something." Surprisingly, a few purported Wendy's employees admitted to making mistakes such as this. One person wrote, "Honestly when I worked at Wendy's and was a manager, I personally have wrapped up pretty much just a bun at least once and maybe twice." Another self-identified employee likely admitted too much. "I work at a Wendy's and let me tell you we are all just high ... we don't know [what] we are doing we just work there," they shared. Unfortunately, as long as people are human, these types of mistakes will continue to happen.