The Regal Dinner Dish That Brings The Royal Family Together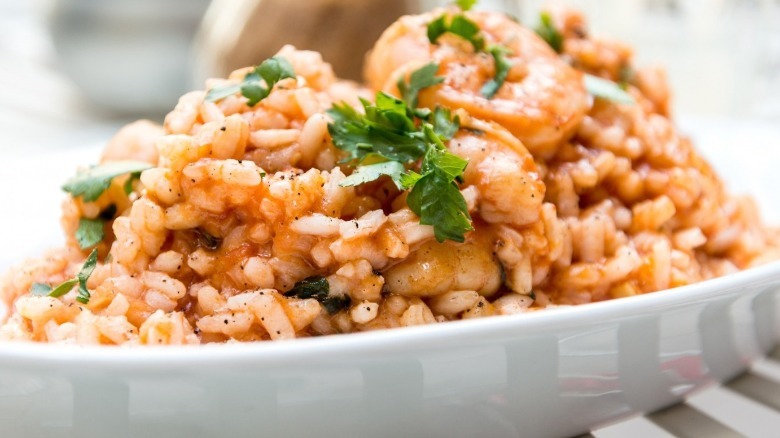 ilolab/Shutterstock
Cooking for literal royalty is a high-pressure situation. Chefs don't want to be the reason behind a state dinner gone wrong or to invoke a bad reaction, such as Queen Elizabeth II's hilariously savage response to an unconventional salad. Fortunately, one chef who served the British Royal Family found an entrée that got rave reviews from the entire table.
The royal family isn't insistent that all of their meals be prepared by private chefs inside their homes. For example, Insider says Prince Harry and Meghan Markle ate at Lucky's Steakhouse in California in October 2020. And in September 2021, Prince William and his family got lunch at a beer garden in the London metro, according to Page Six. The Sun says that when Harry and William were children, their mother Princess Diana would take them to McDonald's as well.
When the occasion call for the royal family to get together, though, you might be able to count on one particular dish being on the menu.
The popular homage dish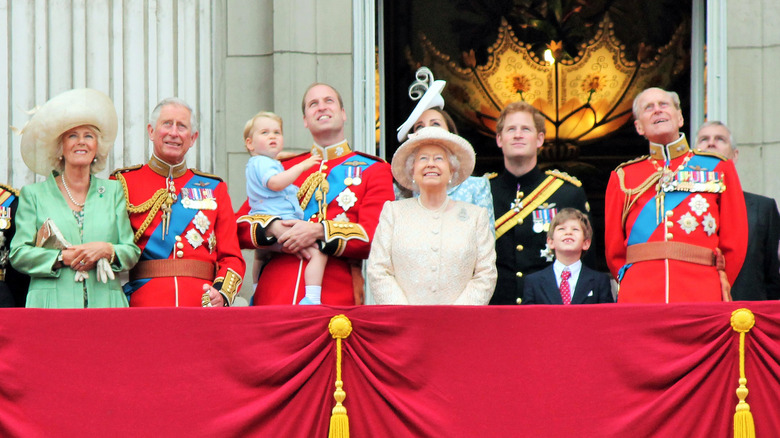 Lorna Roberts/Shutterstock
In 2017, Chef Enrico Derflingher shared experiences from his time working in Kensington Palace serving the British royal family with Country Living U.K. Derflingher says he worked for the royal family from 1987 through 1990. And during that time, he identified one dish that was a hit with the whole crowd.
According to Derflingher, it was a shrimp risotto that was given the name of Queen Victoria Risotto. Derflingher described it as being composed of Sicilian red shrimps, parmesan, herbs, and Italian sparkling wine. He also shared in the Country Living U.K. interview that anyone who wanted to try it could do so at the L'Orangerie restaurant, which, according to Trip Advisor, is in Paris. The dish's name is an homage to Queen Victoria, who Biography says reigned over Britain from 1837 through 1901. This creamy rice and seafood dish isn't the only cuisine beloved by the royals, though.
Today shared in 2018 that various members of the royal family love foods like sticky toffee pudding, chocolate biscuit cake, and pizza. PopSugar adds that baby back ribs and roasted chicken have made frequent occurrences on royal tables in the family as well. While it's uncertain where Queen Victoria Risotto ranks for the royal family's absolute favorite dish in comparison to these others, there's no doubt it's somewhere on the list.