Costco Fans Confessed To Mashed The Best Bakery Item - Exclusive Survey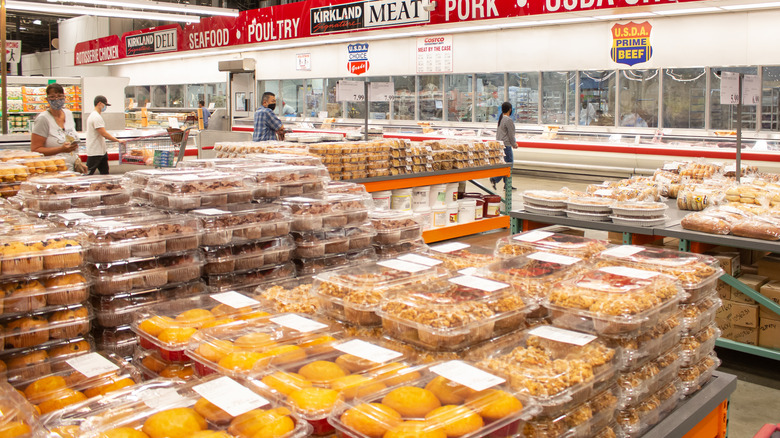 The Image Party/Shutterstock
If you're a Costco food fan, you know there's a list of savory reasons people love the warehouse, from its cheap and tasty rotisserie chickens to its budget-friendly hot dogs. But if you've been giving Costco's bakery section a wide berth, it may be time to reconsider your life choices. The big-box retailer's cakes, breads, and pastries are such a hit with so many of its customers, it even had its own Reddit thread.
And there's a reason Costco's bakery treats are irresistible to fans. Back in 2015, Baking Business reported a change to the way the discount retailer was making its bread. While it had started out by making and selling par-baked bread — which meant suppliers were making the bakery items and then having them finished in Costco's ovens — they decided to start handcrafting everything from scratch at store kitchens instead. At the time, the assistant general merchandise manager of Costco Bakery, David Richman, told the store's in-house publication, the Costco Connection, that the initiative was a "rebrand in the bread category." Fast-forward to 2022, and Food52 has noted that a variety of Costco's store-branded bakery items are now planned and prepped by Costco's pastry chefs.
So, which of Costco's bestselling bakery treats came out on top among Mashed readers?
These Costco bakery items got two thumbs up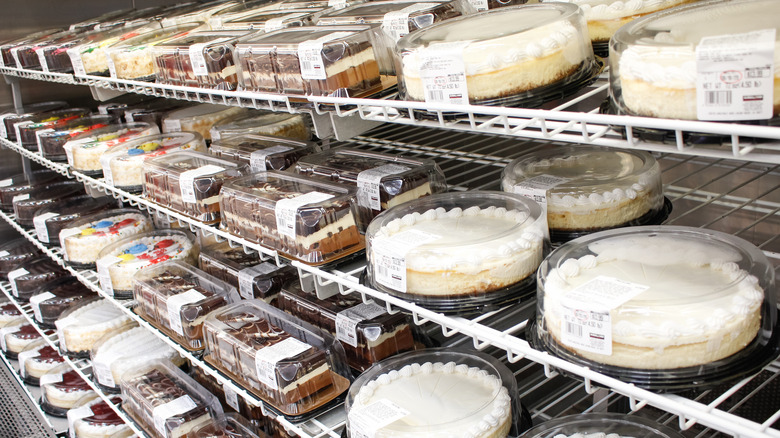 The Image Party/Shutterstock
A Mashed survey of 582 shoppers found that 28% of Costco shoppers have a hard time saying "no" to its cheesecake. One Reddit user say there's nothing like buying a plain cheesecake and dressing it up with a jam topping, while another took it a step further by recommending personalized toppings that ranged from chocolate to fruit.
Coming in at number two: Just over 20% of poll respondents felt Costco's muffins were the best bakery item the store had to offer. Nearly 15% thought the croissants were the best thing to come out of Costco's bakery, while nearly 14% said Costco's cake was a favorite. Twelve percent recommended the danishes as a favorite, while nearly 10.5% named Costco's pies as their number-one.
Back in 2015, when the company made the switch, Costco bakery general merchandise manager David Richman had said that "[the use of] quality ingredients mixed from scratch is a value for the member, and it creates our own signature. This scratch bread program differentiates us from our competition," per Baking Business. It turns out, he was right.