Twitter Is Heartbroken Over A GBBO Contestant's Breakdown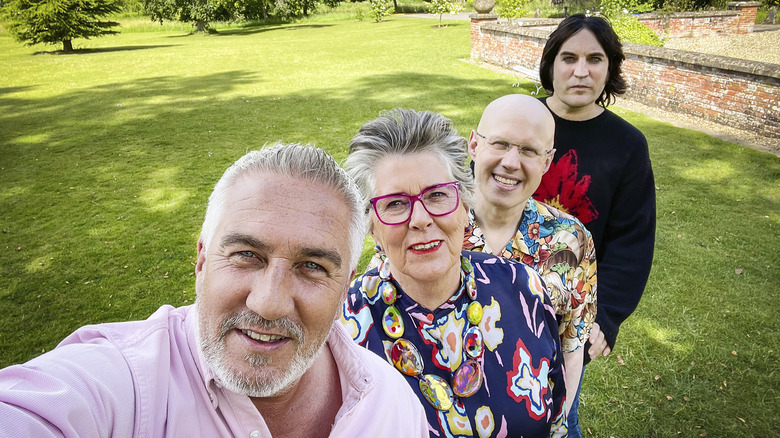 Netflix
It's two episodes into Season 13, and the "Great British Bake Off" (GBBO) has Twitter in emotional shambles over a well-liked contestant's breakdown. GBBO's biscuit week, filmed in Berkshire, offered the aspiring bakers the chance to flex their creative muscles (via Hello Magazine). But several contestants found themselves feeling the heat as well. Episode 2 of the new season never had a dull moment.
For the first challenge, the contestants were tasked with making macarons, but Syabira's savory satay macarons left Paul Hollywood shaking his head. Hollywood had mixed feelings about the sweet but savory dish, brandishing his signature catchphrase "[It's] a shame." Ultimately, he found aspects that he love about the dish, however. But Syabira found more bad luck for the week when she misunderstood instructions for the next challenge – creating deceptively easy-looking Garibaldi biscuits or "squashed flies." Syabira's creation was a highlight again for all the wrong reasons. She did a brave job of hiding her disappointment at mistaking "feathering" for "feathers" in the biscuit recipe.
But Syabira wasn't the only one off their game during GBBO's biscuit week. One contestant had a breakdown that left GBBO fans and Twitter heartbroken. 
Carole's creation crumbled before her eyes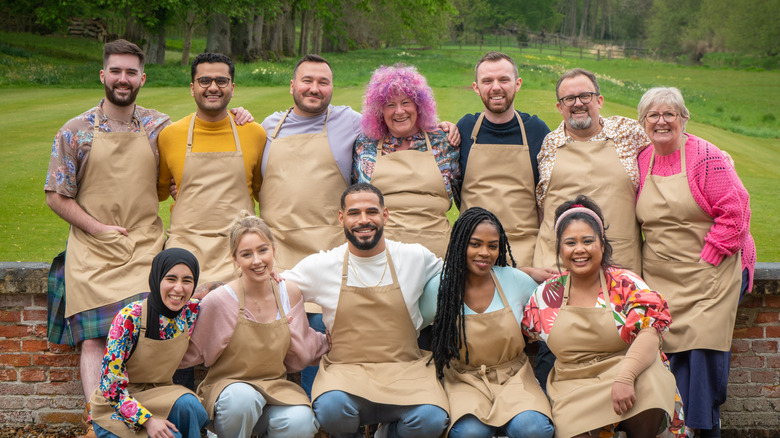 Netflix
For the final showstopper challenge, "Great British Bake Off" tasked contestants with building masks out of biscuits that had to stand upright. Carole (with purple hair and a lovely accent) accidentally broke her showstopper mask right after she completed it. The GBBO contestant broke down in tears as she watched her creation crumble. Fellow contestant Maisam and presenter Noel Fielding quickly comforted her. Fielding said, "It's still beautiful and looks amazing. What you want is to have a minute for calm and to sit down." 
It became a watershed moment for her – and when fans saw it – the internet too. GBBO took ownership of the moment on Twitter by posting a photo of Maisam hugging a shattered Carole, with the caption, "There for each other in times of need." Another user shared a photo of Carole, writing, "The nation is crying with you. We LOVE you." One gutted follower of the show posted a photo of herself wiping tears away with what looks like a ... hamster.
Anyways, it is at a time like this that we realize that Paul Hollywood knows his onions (and his biscuits). Earlier in the show, he questioned Carole's use of lard instead of butter in her biscuit dough: "It's going to be quite heavy, so how is that going to be standing up?" In the end, neither Carole nor Syabira left the competition. Instead, Maisam got sent home in a surprising twist.