Why Starbucks Is In Hot Water With US Senators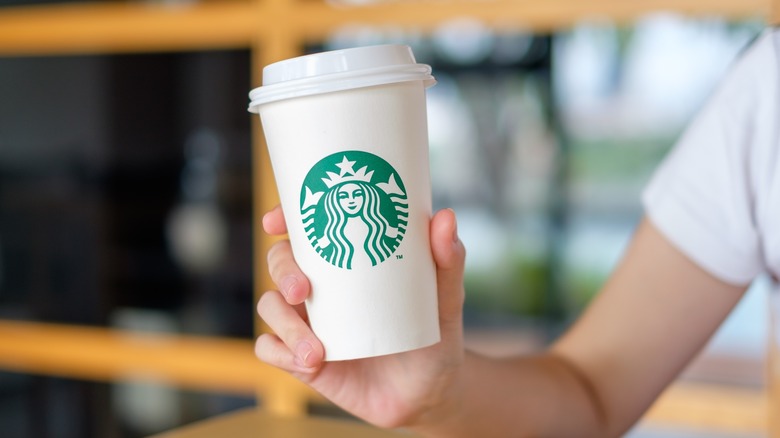 Tanoy1412/Shutterstock
The writing appeared to be on the wall for those who wanted Starbucks stores to unionize, when CEO Howard Schultz returned to the company he had built up twice, the first time in 2000, and then again in 2008 (per Fortune). In April, and during his first week back, Schultz told workers during a town hall that he was not "anti-union" but "pro-Starbucks, pro-partner, pro-Starbucks culture" and that "We didn't get here by having a union," reports CNBC. And it was also back in April that San Francisco State University labor professor John Logan warned "I think they're [Starbucks are] likely to double down on their anti-union efforts and do everything they possibly can."
Fast forward to today, and four U.S. Senators have written to both Schultz in his capacity as Starbucks' Chief Executive Officer, and Mellody Hobson as Chair of the company's Board of Directors, to ask about reports that the company was union busting. The four senators: Elizabeth Warren, Bernie Sanders, Ed Markey, and Richard Blumenthal also warned that "the law prohibits Starbucks from interfering unduly in workers' organizing efforts, but press reports and accounts from Starbucks employees in Massachusetts indicate that the company is fast crossing the line into illegal union-busting."
Senators want Starbucks to explain their labor situation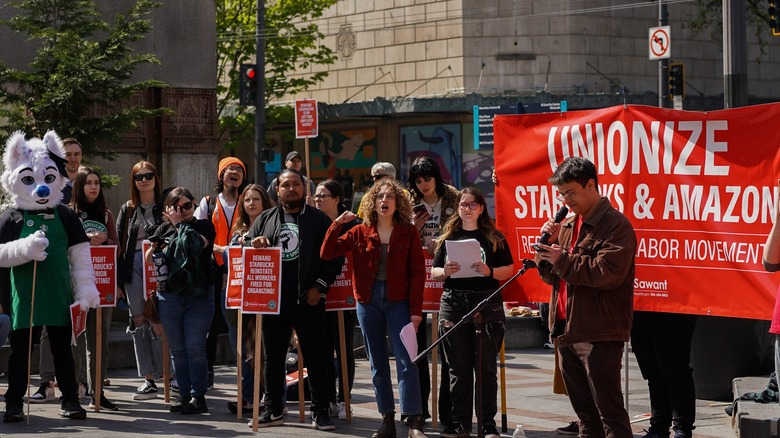 Ananya Mishra Photo/Shutterstock
The letter, which was posted on Senator Elizabeth Warren's site, also went into great detail about what the elected officials considered to be union-busting activities. These included sending employees electronic messages from texts to emails in an attempt to discourage workers from organizing. The senators said Starbucks had further "weaponized wage increases and new benefits" by offering perks only to those who had voted against forming unions. The senators explained that these actions were a violation of the National Labor Relations Act, which says "employers cannot interfere with, restrain, or coerce employees in the exercise of their rights [to unionize]," nor can they "discourage membership in a labor organization." 
The lawmakers further pointed out that the tactics Starbucks was using in Massachusetts are the same they had used across the country, and that the company was now facing more than 30 complaints filed with the National Labor Relations Board.
Starbucks has been given a month to respond to the Senators, but it appears they have already begun preparing a response. "We appreciate every opportunity to share the facts and address inaccuracies about our company and our partners, and we are confident in our stringent compliance with federal labor law," the company said, per Reuters.