What Happened To Everything Legendary After Shark Tank?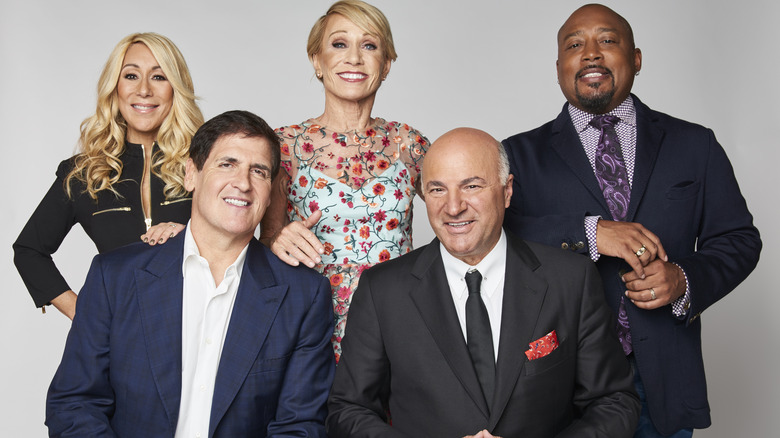 Matt Doyle/Getty Images
It seems plant-based meat is everywhere today, which is a refreshing option. Chains from Burger King to TGI Fridays give vegetarian and vegan customers the option to swap a beef patty for a plant-based one. Brands like Impossible, Quorn, and Beyond Meat are ubiquitous on grocery store shelves and are "increasingly competitive with animal products on taste, price, and accessibility," according to Good Food Institute. They also report that since 2021 "grocery sales of plant-based foods that directly replace animal products have grown 27 percent," upwards of a whopping $7 billion.
The BBC reports that Black Americans are an important demographic for the plant-based meat industry, as they're adopting vegan diets or reducing meat consumption in larger numbers than other Americans — nearly three times as likely to make the switch. While plant-based diets are connected to better health for everyone, studies have shown that the benefits of a plant-based diet can be more significant for the Black community, who tend to have higher rates of stroke, heart disease, and high blood pressure (via Proactive Health Labs).
The Black-owned company Everything Legendary was inspired to create a great-tasting, plant-based meat replacement by their mother's decision to go plant-based for her health (via ABC).
Everything Legendary wants to promote healthy eating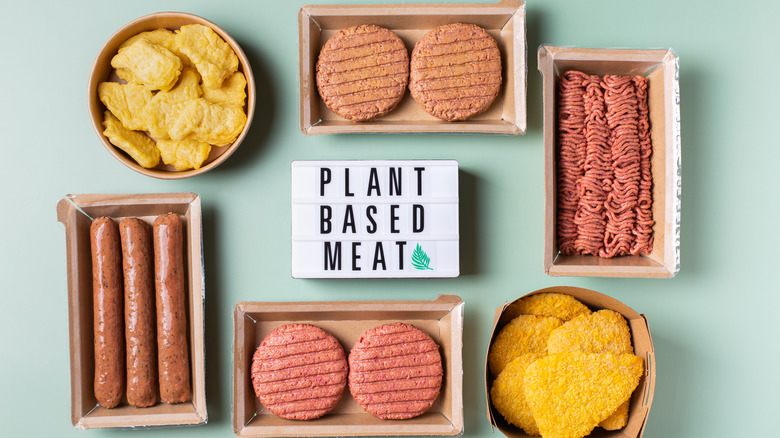 Antonina Vlasova/Shutterstock
Friends and Everything Legendary founders Jumoke Jackson, Danita Claytor, and Duane Myko appeared on season 12, episode 15 of "Shark Tank." From the Washington, D.C., area, they started their business in 2019 to create a better-tasting meat replacement and to promote a healthier eating lifestyle to the Black community.
During their segment, the founders revealed that due to the pandemic, they had to pivot to an e-commerce strategy instead of selling out of their community kitchen space, and hadn't spent any money on marketing. They were seeking $300,000 for 10% equity to expand their business, as they had been operating via word of mouth.
After sharing their burgers with the sharks (to great reviews), Mark Cuban and the Everything Legendary founders agreed to $300,000 for 22% equity (via Shark Tank Recap). Cuban also suggested that they would find more success in the food licensing space, rather than in frozen foods (via Shark Tank Blog).
Everything Legendary is a massive success
It turns out that Everything Legendary is doing very well. Just a day after their episode aired, they made $250,000 in sales. By four months after the episode aired, Everything Legendary had sold $1.7 million worth of burgers (per Shark Tank Recap). And it gets better.
Everything Legendary announced in February 2022 — just a year after appearing on "Shark Tank" — that they had closed $6 million in Series A funding. Investors included CircleUp Growth Partners, General Mills' venture capital arm 301 INC (which also includes other meat replacement brands like Beyond Meat and Good Catch), "Shark Tank's" Cuban, and music producer Russell Simmons.
According to a press release, Everything Legendary is now in 1,500 grocery stores, including Target, Meijer, and Publix, and has gone from working out of a home kitchen to a national brand. While their early growth was organic, getting on "Shark Tank" was a stroke of luck for the Everything Legendary team. Vince Parker, COO, said, "We're a Black-owned, grassroots business ... just two years ago we were working out of a garage. We're pretty proud of what we've achieved so far" (from PR Web).
If you want to give Everything Legendary a try, you can order online or look for it at your local Publix or Target.