How Wendy's Plans On Smoothing Its Delivery Process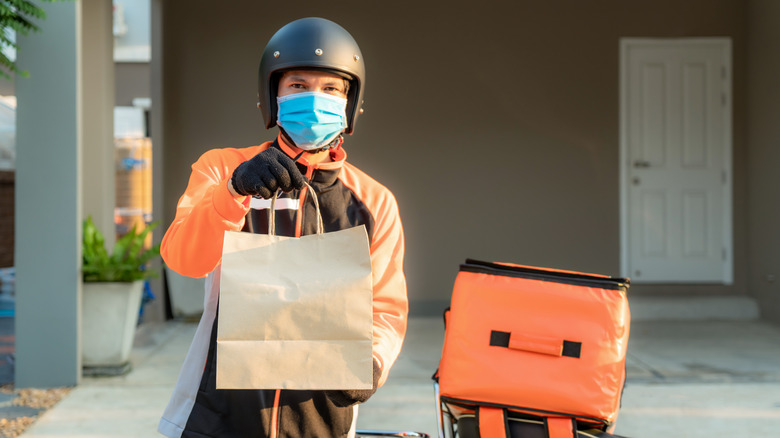 Travelpixs/Shutterstock
The food delivery game is a vicious one. According to Bloomberg's Second Measure, services like Uber Eats and Doordash are making more sales than ever. Part of this has been the impact of the COVID pandemic, along with more people working from home and avoiding going out. Then there's the possibility of food delivery by drone. CNBC reports that Amazon has been testing this in order to get goods out to consumers faster. Should it prove worthwhile, it's likely that restaurants will implement some flying burger bags in the future.
Domino's is another company that is trying to improve food delivery and reduce wait times for customers. Considering Domino's delivers more than a billion pizzas a year, according to the Chicago Tribune, it stands to reason the pie-slinging brand would want to make the process as efficient as possible. The Tribune went on to say that Domino's has been experimenting with driverless delivery vehicles going all the way back to 2017. The only major issue that arose was teaching customers how to get their pizza out of the car.
While drones and robot cars are officially awesome, Wendy's is going another route with its delivery upgrades. The chain has decided to increase its speed by changing the process that occurs behind the scenes. Rather than altering the method of delivery, Wendy's is using connectivity to drive speed.
Fast food is going high tech with streamlined delivery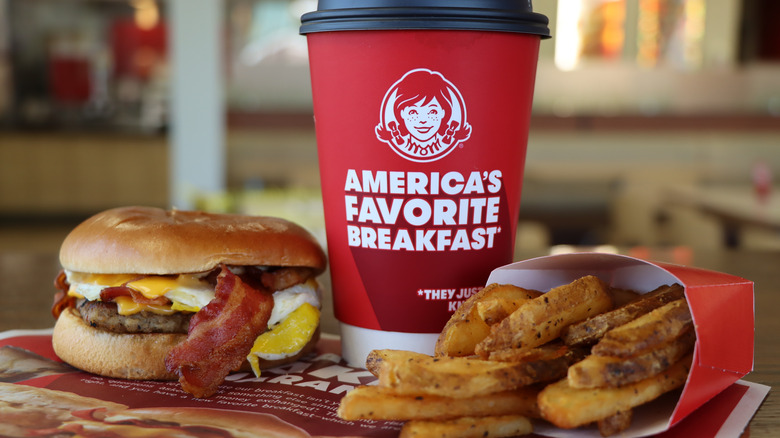 Deutschlandreform/Shutterstock
Unless you operate in the sales technology vertical, you've probably never run across a piece of software with the punny name ItsaCheckmate. That's because this isn't an app that most people would download to their phones. Rather, it's a system that integrates between a merchant, in this case, Wendy's, and third-party services such as DoorDash, Uber Eats, Postmates, and Grubhub. Once connected, ItsaCheckmate automates orders for quicker delivery.
"We selected ItsaCheckmate because of their ability to integrate with Wendy's digital platform and quickly bring on new delivery providers," said Wendy's chief technology officer, Matt Spessard via Restaurant Business. Currently, ItsaCheckmate website says that it serves more than 20,000 restaurant locations. Since Wendy's intends to use it throughout the U.S. and Canada. That would add an additional 6,000 locations to ItsaCheckmate's reach.
The primary goal that Wendy's is hoping to accomplish is less margin for error. With ItsaCheckmate, customers will be able to enter orders into the system and have them go directly through, without ever needing an employee to enter them by hand. Thus, fewer human mistakes, and less time waiting for someone to fetch an order. Once it's been submitted, it goes right into production and prepares the delivery driver to get it while it's hot.