The Reason You Should Roast Chicken On A Pizza Stone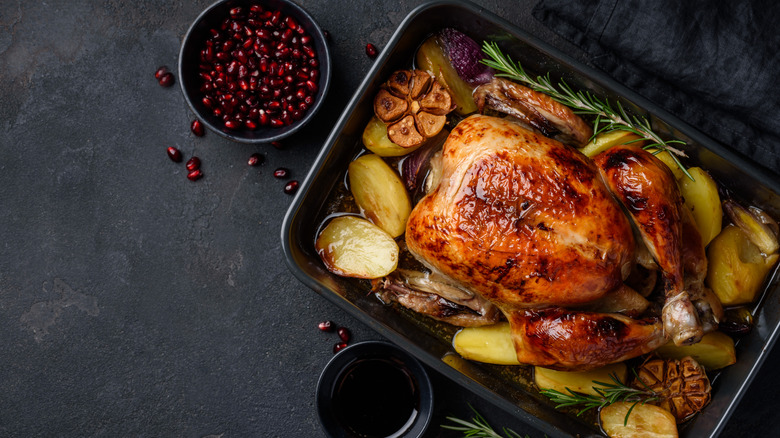 rom_olik/Shutterstock
There's nothing quite like a traditional roasted chicken to fulfill your tummy with warm, deliciousness. Aside from making the whole house feel warm and fuzzy, roasted chicken is one of the easiest and most classic dishes you can make any time of year, especially during the holidays. Because of its pristine reputation within the kitchen, we've looked at all of the secrets to get the perfect roasted chicken and all the mistakes to avoid when roasting chicken.
With more cooking and kitchen innovations coming every week, we never thought about how a pizza stone could be used. While the name implies its use for only pizza, nothing could be further from the truth. According to Food Network, there are five amazing pizza stones and steels out on the market right now that be used to level up a number of your traditional recipes and even make your time in the kitchen easier. Once you land one of these bad boys in your kitchen, prepare for an explosion of new recipe hacks and cooking techniques. That even includes your traditional roasted chicken.
How to use your pizza stone to cook chicken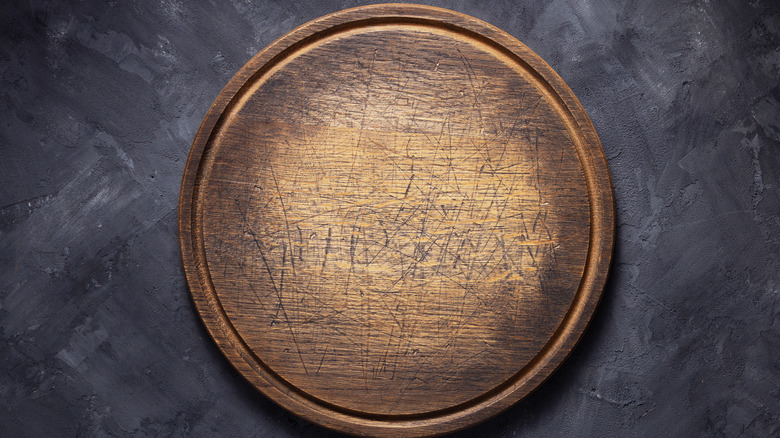 Beyond This/Shutterstock
When it comes to roasting chicken, you probably don't think of using your pizza stone. But after more investigation, it could be exactly what you need to take your roasted chicken to the next level. According to Real Simple, roasting a chicken on a pizza stone can be really helpful because it naturally holds heat and absorbs moisture, which is what you're aiming for with your chicken! It's also extremely easy to use and incorporate into your recipe. When using a pizza stone, it is always important to preheat your oven with the stone inside it from the start to avoid the stone from cracking. Simply place some parchment paper on it and place the seasoned chicken skin-side down. 
According to Giordanos, your chicken will come out with perfectly crispy skin. Have two pizza stones? Even better. With the same steps, you can press a second one on top of the chicken and press down to flatten it for even crispier and moist chicken, per Real Simple. You can also use this technique and make a variety of pizza stone chicken-inspired recipes, like grilled chicken fajitas from Food Network.