The Genius Shortcut Ree Drummond Always Uses For Chicken Soup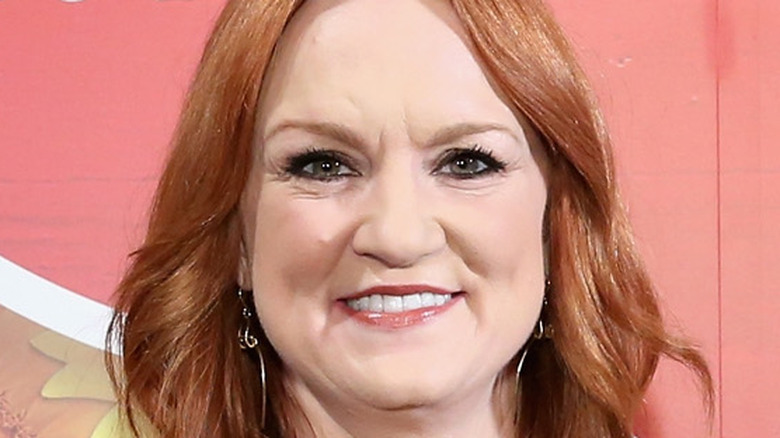 Monica Schipper/Getty Images
Known as The Pioneer Woman, Ree Drummond has been educating people around the world about cooking tips, tricks, and recipes for decades. While watching her conjure up some kitchen magic on her Food Network show "The Pioneer Woman," she's also managed to publish her own cookbook "The Pioneer Woman Cooks: Super Easy! 120 Shortcut Recipes for Dinners, Desserts, and More," allowing her fans at home to easily make her recipes at home (via Food Network).
With years of practice, Drummond actually comes up with her delicious recipes with her team as well as her own judgement and revisions, and soups are big category. According to The Pioneer Woman, it seems like there are over 60 recipes just for soups. Of course, chicken soup has and always will be a classic staple. While there may be hundreds or thousands of different versions out there, Drummond's recipe contains a genius shortcut that makes cooking it a breeze.
A whole chicken hack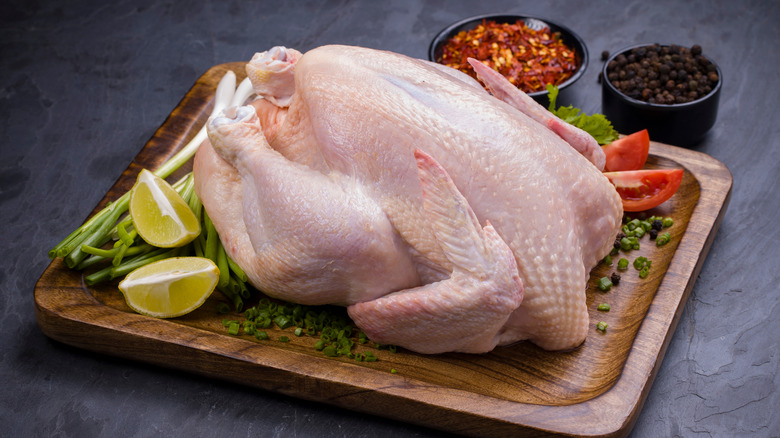 AALA IMAGES/Shutterstock
Who doesn't love homemade chicken soup recipes? With colder days ahead, now is the perfect time to try Ree Drummond's brilliant hack that will seriously make your chicken soup making easier than ever. According to The Pioneer Woman, Ree Drummond's recipe calls for a whole chicken, lessening the overall prep time. It's actually one of the most genius and simple soup hacks there is!
The Food Network star simply disposes of the internals of the chicken and places the whole, raw chicken in a pot or Dutch oven. You can arrange your selection of vegetables, including carrots, celery, onions, and more around the chicken, add your spices, and chicken stock, then bring to a boil. Once boiling, cover and simmer for up to two hours or until the chicken is fully cooked through. After, you'll find delicious moist chicken that you can easily shred apart and cut, adding it back into the soup for the final touches.
The advised use of an entire chicken is actually really common. The Seattle Times also states that using a whole chicken provides brings a good amount of flavor and fat while not taking too long. While Drummond's recipe failed to mention how big of a chicken to use, The Seattle Times suggests a standard three or four-pound bird will do just fine.