Here's What Happened To 7th Restaurant And Lounge After Restaurant: Impossible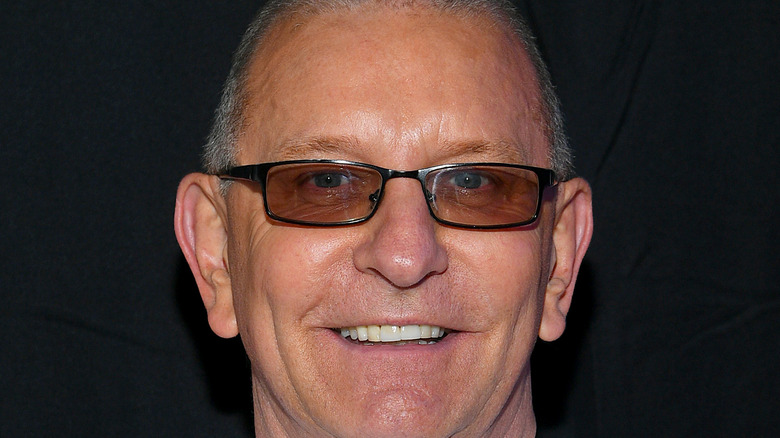 Dave Kotinsky/Getty Images
Two decades ago, an armed robbery left Don, the owner of 7th Restaurant and Lounge in Charlotte, North Carolina, shot and paralyzed. His extended family relies on the success of his business for survival, but Don, refusing to show any signs of weakness, never asked for help (per Food Network).
Celebrity chef Robert Irvine and his "Restaurant: Impossible" crew made their way down south to Don's dining spot in Charlotte, North Carolina, with the goal of convincing him that running a restaurant takes more than just a single man. The show aims to transform and improve restaurants on the brink of failure in just two days. Season 19, Episode 13 saw 7th Restaurant and Lounge ripped apart and gutted. In the episode "No Help Wanted," Irvine even told Don, "This place is disgusting." Don and his family were on the brink of losing everything until the "Restaurant: Impossible" team arrived, armed with the tools and ideas to give 7th Restaurant and Lounge a new life in the Queen City.
Customers praise the restaurant's food
7th Restaurant and Lounge professes to offer its customers an "eclectic dining experience," "great vibes matched with a chef-inspired low-country menu," as well as "craft cocktails" and "flavorful hookah and great music" (per 7th Restaurant and Lounge). True to its claims, the food seems to be one key aspect that has garnered several positive reviews since the restaurant's renovation after the show.
In the words of one recent Google reviewer, "they have the best shrimp and grits I've ever ate! Their red velvet chicken and waffles were also amazing!" Another reviewer on Google was so excited about the food, that upon ordering chicken and waffles with a side of mac and cheese, the "Mac made me throw up my hands and say 'Amen.'" In one Yelp reviewer's opinion, the restaurant can be summed up in one word: "AMAZING!" With the help of Irvine's crew, it may seem like Don's restaurant is heading in the right direction.
Restaurant receives negative reviews of service
But 7th Restaurant and Lounge has still faced a set of challenges. Customers' impressions have been lukewarm and critical of the service and the long wait times to be seated. One Yelp reviewer writes about being told to wait for an hour and half to nearly two hours to be seated, only for the restaurant to close early because the "kitchen got backed up." Poor service appears to be a reoccurring theme, with one Google reviewer saying that they waited over 45 minutes just to order food, then waited another two in a half hours from the time we finished the appetizer to receive their entrées.
For several months since 7th Restaurant and Lounge appeared on "Restaurant: Impossible," the business's Facebook page has advertised open positions for new hosts and hostesses, servers, chefs, bartenders, and more. Perhaps this new move will address customers' concerns related to slow service, pushing the restaurant in the right direction.