Here's Why Grilling And Barbecuing Are Not The Same Thing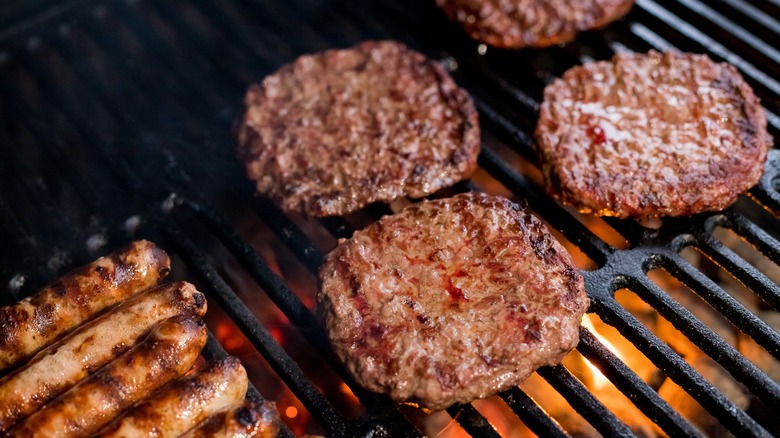 Yulia YasPe/Shutterstock
If you're a meat eater and enjoy cooking up some delicious meals at home, you probably own some type of grill or smoker. While making meat on a skillet or oven has its own set of perks (like not needing to go outside), taking the extra time and dedication to fuse smoky flavors and grill marks on your meat oftentimes make the meal just that much better.
According to BBQ Revolt, the global market revenue for grills and roasters is projected to hit over $7 billion by the end of this year, with approximately 70% of adults in the United States owning a grill or some type of roaster. Though you'll need to go outside to use the grill or smoker, the winter months are still a great time to consume those smoky flavors to stay warm. And who wouldn't, with all of these amazing recipes curated for the grill.
Often times, you might cross your vocabulary and interchange the words "grilling" and "barbecuing" as if they are the same thing. But that couldn't be further from the truth. If you're a meat eater, you'll want to make sure you know the real differences between grilling and barbecuing.
Direct heat vs. hot air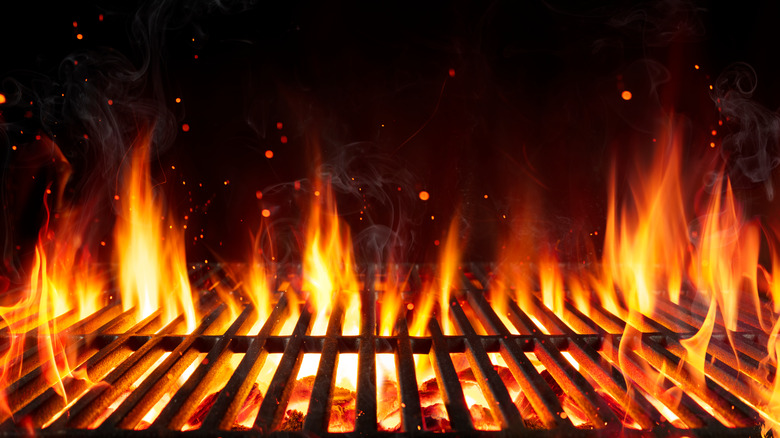 Romolo Tavani/Shutterstock
Using the terms "grilling" and "barbecuing" interchangeably may be considered a sin by some cooks. They are actually quite different!
When it comes to grilling, you usually place the meat directly on the burning coals to get those flavorful aromas from the grill onto the meat. By placing the meat directly on the hot surface, grilling is a shorter process and results in more charred and crispy pieces, and can take only a couple of minutes (via Oxo). Because grilling is more versatile when it comes to what you can cook, temperatures from 450 to 500 degrees Fahrenheit are preferred to get those nice char marks. One common mistake when grilling is not allowing the grill to heat up enough to those higher temperatures, resulting in diminished quality of your meal or the meat sticking to grates. Give it time to heat up!
Barbecuing, on the other hand, uses the convection of hot air from burning wood, which then brings smoky flavors from the wood to the meat (via Taste Of Home). With this process, barbecuing cooks the food slower over the course of a couple of hours and can often incorporate sauces and marinades, according to Oxo. Temperatures for barbecuing are also low in order for the meat to absorb more of the smoky flavor over a longer period of time, often around 225 degrees Fahrenheit. All that's left for you is to choose you're preferred method!