Why Teachers Should Look Into Buying A Costco Membership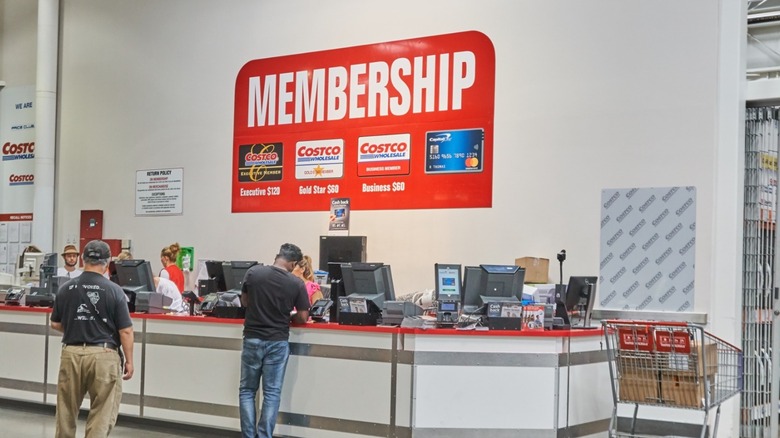 dennizn/Shutterstock
Teaching is by no means an easy career. You have to formulate engaging lesson plans, work with dozens of rowdy kids, and find budget-friendly ways to decorate your room and stock up on school supplies. In fact, according to the National Education Association, more than 90% of teachers pay out-of-pocket for classroom supplies. And not just a few bucks here and there — the average teacher shells out $500 of their own money each school year. Ouch.
Fortunately, many grocery chains offer special deals for teachers. For instance, Target offers teachers a 15% discount during its Teacher Prep Event each summer. Per a Target press release, this event was extended by six weeks in 2022 so teachers could have even more time to take advantage of back-to-school deals.
On a similar note, Costco also has a special incentive for teachers who are looking to save some money on classroom essentials. It may not be a free or discounted Costco membership, but it'll still prove very helpful.
Costco helps teachers get started with back-to-school shopping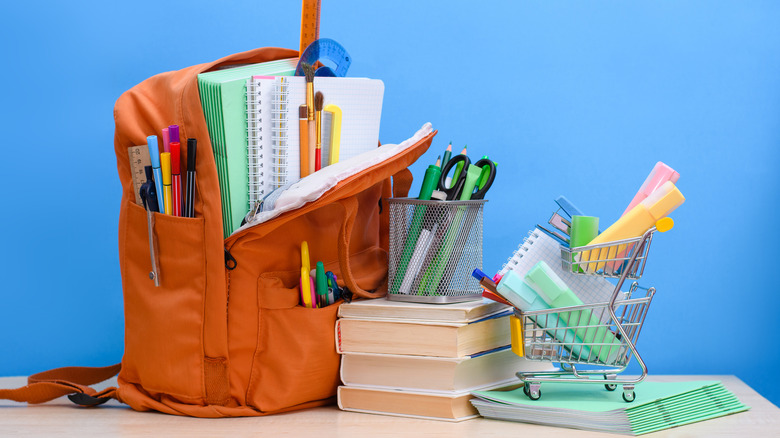 Nikita Burdenkov/Getty Images
Although it would be cool if stores like Costco gave teachers free memberships, unfortunately, the world doesn't work that way. However, Costco does have something for teachers. According to Costco's website, when teachers sign up for a Costco membership, they receive a $20 Costco Shop Card, which is essentially a reloadable gift card. Members of the National Education Association can sign up and receive a $30 card.
While we mostly associate Costco for its free samples and snacks in bulk, the store also carries tons of office supplies. For example, for under $10, you can buy a 40-piece variety pack of pencils, pens, erasers, highlighters, glue, and more (via Costco). For $15, you can get a 12-pack of spiral notebooks, and for $13, you can get a 96-pack of HB #2 pencils.
All that being said, teachers still have to use their own money to buy supplies, but at least with the Costco Shop Card and bulk items, they can save a little on classroom essentials. Those 96 pencils may seem like a lot, but knowing kids, they'll disappear quickly.