Holiday Chopped Episodes Just Dropped On HBO Max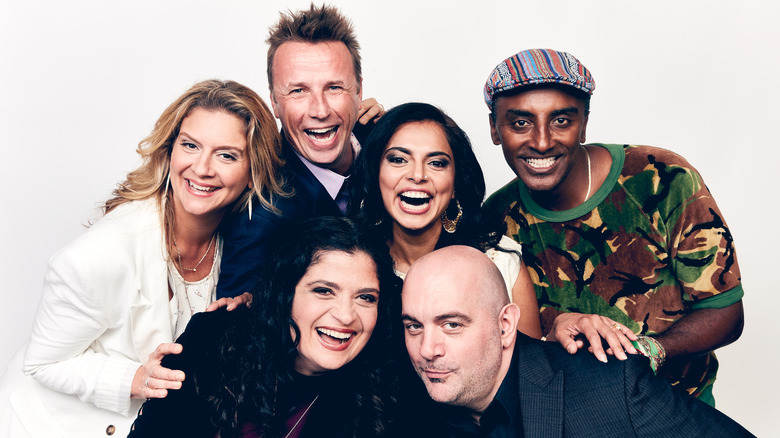 Robby Klein/Getty Images
'Tis the season for holiday-filled television—and no, we aren't talking about Hallmark's seemingly perfect Christmas movies. "Chopped" is one of the culinary world's most iconic food shows with 52 seasons to date. What's the best part of the long-lasting television series, you ask? Some would say the holiday-themed episodes. Food Network announced on Twitter that, "a special assortment of holiday-themed episodes of 'Chopped' have just been added to HBO Max."
HBO Max is one of the most popular streaming platforms next to Netflix and Hulu, as it has bought famous shows such as "Friends," "The Vampire Diaries," "Gossip Girl," and more. With all of its success with the network show, "Euphoria," it's no wonder that the site not only offers "Chopped," but also categorized its most festive episodes. The streaming platform put together a "Chopped: Thanksgiving" and "Chopped: Holiday" selection for a timely binge-watching session, where chefs turn out-of-the-ordinary mystery ingredients into delicious three-course meals. 
There are 18 holiday episodes to choose from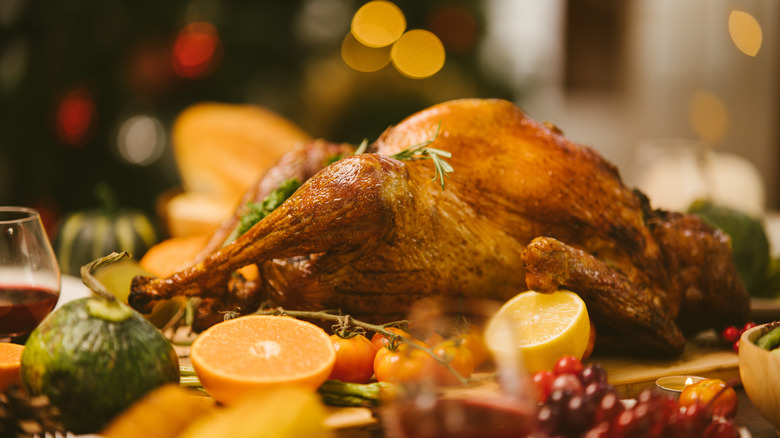 Pondsaksit/Getty Images
Although Thanksgiving has come to an end, you can still watch 15 Turkey Day episodes on HBO Max that feature every seasonal ingredient from the iconic leftovers to your favorite Thanksgiving pies. The "Chopped: Holiday" section showcases 18 fun-filled episodes from both "Chopped" and "Chopped Junior," which highlight the winter season, Christmas, and New Year's Eve. So if you are looking to stay in on a cold snowy day or ring in the New Year with some television, these episodes are right up your alley.
Festive "Chopped" episodes often include mystery ingredients and gift baskets with classic holiday foods, such as eggnog, a gingerbread house, or even cornbread stuffing (per Screen Rant). The pressure is on when you have to make an appetizer with ugly Christmas sweater cookies. Besides HBO Max, you can also find seasons of "Chopped" on Hulu. We know exactly what we are doing this weekend!