The 'Morally Repugnant' Cake Ree Drummond Eats Every Christmas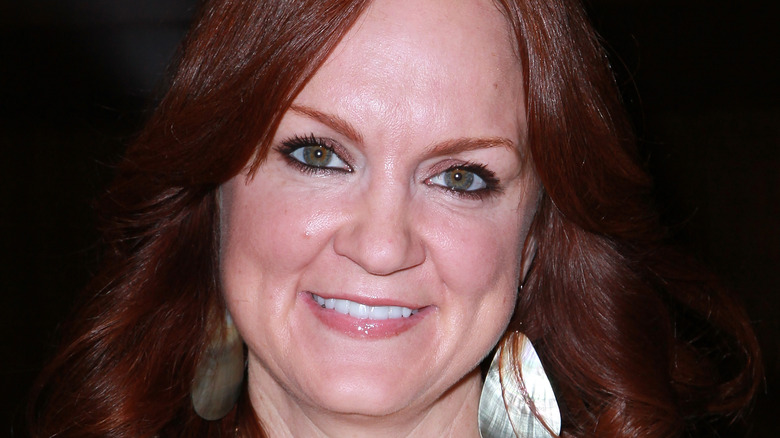 David Livingston/Getty Images
The holiday season is a time when most of us come together with family and friends, share a delicious meal, and exchange gifts. No matter what holiday is celebrated, we all have special traditional dishes that we enjoy every year that give us a sense of comfort and nostalgia. For the famous host of "The Pioneer Woman" cooking show, author, and blogger Ree Drummond, her traditional Christmas feast features prime rib, roasted potatoes, Yorkshire pudding, and mushrooms in a red wine sauce, according to Food Network.
For dessert, Drummond savors her mother-in-law's Christmas rum cake which she says uses some ingredients that some people may consider "morally repugnant" and "patently objectionable," per The Pioneer Woman. Despite the unconventional take on this rum cake, Drummond has no regrets about enjoying this special recipe. It makes about 10 to 12 servings and takes about an hour and a half to prepare. 
Here's what you need to know about this special cake and what ingredients Drummond may be referring to.
Ree Drummond enjoys her mother-in-law's rum cake every Christmas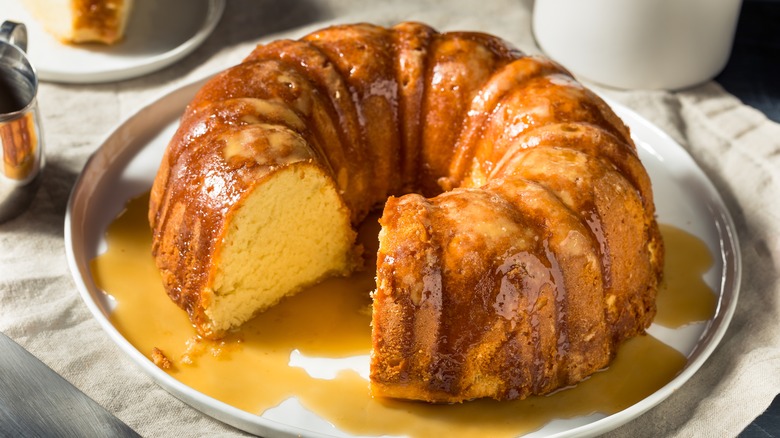 Brent Hofacker/Shutterstock
Ingredients for the Ree Drummond's mother-in-law's cake include yellow cake mix, instant vanilla pudding mix, eggs, water, chopped pecans, canola oil, rum, and brown sugar, and the glaze is made with butter, water, rum, and granulated sugar, according to The Pioneer Woman. Drummond's mother-in-law uses dark rum for her cake, while Drummond tends to finely chop her pecans, but she says that any rum and any sized chopped pecans will work. The cake batter is poured into a bundt cake that's filled with chopped pecans and brown sugar, baked, then finished with the rum glaze.
While Drummond doesn't exactly say what ingredient(s) some people might consider "morally repugnant," one ingredient with some controversy surrounding its health benefits is canola oil. According to Eating Well, some incorrect information spread throughout the internet claiming that canola oil causes "chronic inflammation" more than carbs and sugars. Additionally, there was a Facebook post that claimed that canola oil was a "neurotoxin" and had around 500 shares within a month of posting, per USA Today. 
These claims have been disputed by various health professionals who say that canola oil is not toxic and actually has less saturated fats than other oils. Furthermore, one tablespoon of canola oil has around the same calories as one tablespoon of olive oil, with the former having 124 calories and the latter having 119 calories (via Eating Well).