The Dunkin' Customer Who Saved A Ridiculous Number Of Points Just For Hashbrowns
What's something big you remember saving up for? A car maybe? A house? One Dunkin' customer has a more specific albeit bite-sized goal in mind: hashbrowns. The customer wanted to use Dunkin' Rewards member points to earn them. Can't really blame the person when the fan-favorite item is made with a unique, secret blend of spices that include sage and garlic. Of course, it also comes down to having the perfect potatoes. Dunkin' potatoes are sourced on either coast of the U.S., according to Dunkin' Newsroom. 
Dunkin' Rewards members earn 10 points for every dollar spent and in addition to hashbrowns, those points can go toward earning qualifying items like donuts, breakfast sandwiches, and premium coffee drinks. So, just how many points does one need to save to earn the tasty handheld treat? One Reddit user saved more points than you might expect in order to reach their goal of earning 100 orders of the menu item.
Rewards members could use a Boost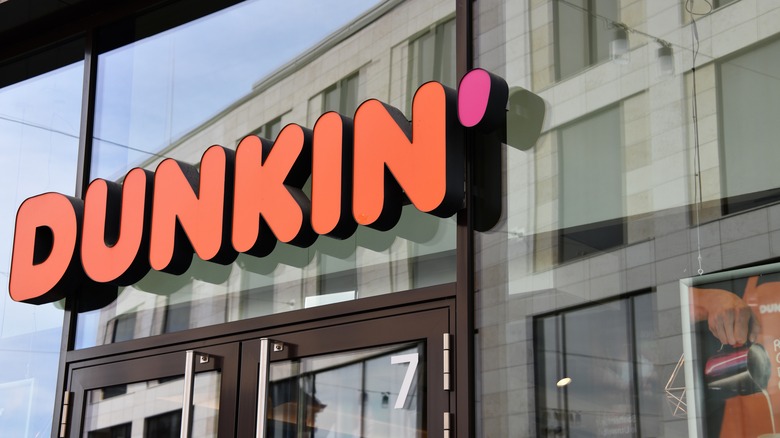 nitpicker/Shutterstock
In a Reddit post, a Dunkin' fan broke down their hashbrown plan. The goal was to earn 100 orders of hashbrowns having so far accumulated a total of 6369 points. Hashbrowns are categorized as Li'l Treats, which are worth 150 points in the Dunkin' Rewards system. At the time of posting, the rewards member was almost halfway to their goal. It's a massive feat but not impossible if the Redditor achieved "Boosted Status," which can be unlocked after 12 visits in one month — they had only visited 7 times, according to the post.
Another Redditor had a different take on how they'd use those points saying, they'd go with "100 shots of espresso or 50 of each." The idea of putting this tall order together would inspire another user to walk off the job saying, "If I heard that order over the loudspeaker I'd literally throw my headset off and quit." A user who claimed to be a Dunkin' employee was reminded of an order they had for 20 hashbrowns. The employee described the experience as requiring "literally all hands on deck," and unfortunately didn't receive a tip for the effort.