The Unexpected Herb Marcela Valladolid Puts In Meatballs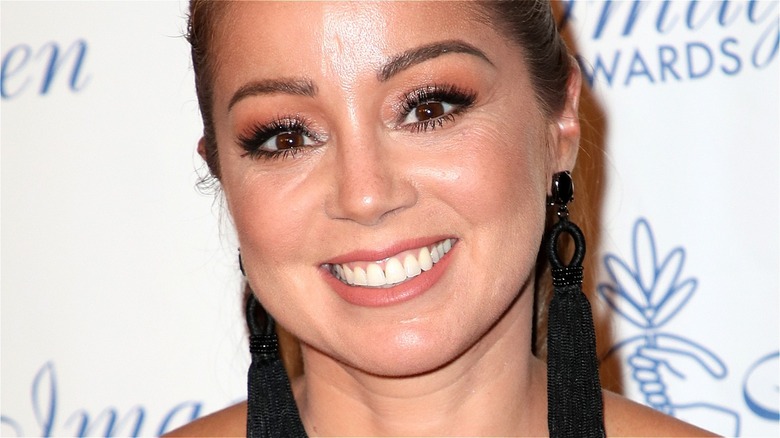 David Livingston/Getty
What's a special bonus in a can of SpaghettiOs, an alternative to chicken cutlets when ordering a parm sub sandwich, and a mainstay of Italian-American cuisine? We're talking about meatballs, of course. Made from beef, pork, veal, or even questionable mystery meat, they seem to exist in one form or another in virtually every culture. And though they might not always taste like what your grandma personally made, pretty much any iteration of the meatball probably has the potential to be delicious.
Whether people are preparing polpette in Italy, albondigas in Spain, or lion's head meatballs in China, there are almost as many ways to make meatballs as there are to make eggs, per the Associated Press (via BlueRidgeNow). But if meatballs in your mind are usually served with marinara sauce and spaghetti, or (gasp) even just heated up from a bag you got from the freezer section, then Marcela Valladolid's meatball recipe might surprise you. Not only are her meatballs — albondigas, in this case — not served Italian-style, but they can also be made with unexpected ingredients that could be a game-changer in your kitchen.
Fresh mint and more meatball additions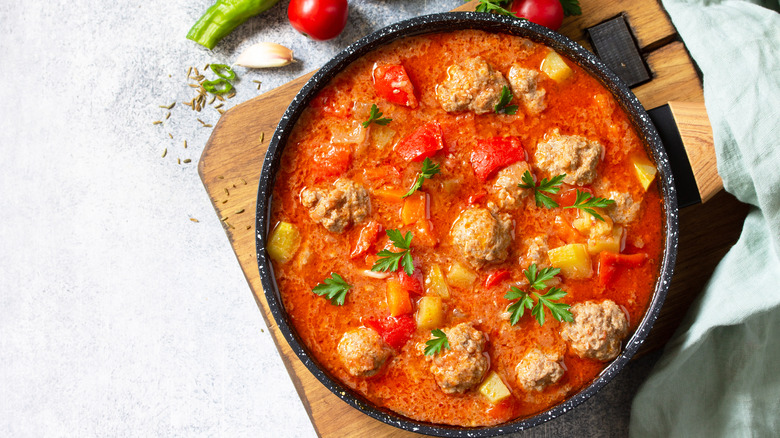 Elena Hramova/Shutterstock
Marcela Valladolid, whom you may know as a former co-host of Food Network's "The Kitchen" and host of the show "Mexican Made Easy" recently shared her albondigas soup recipe on Instagram. She kept things simple this time around due to her picky children, seasoning her meat (she insists that using organic protein is always your best bet) with a "garlicky citrus" seasoning and finely minced white onion. But Valladolid shared that usually, she would add "more minced veggies like carrots and zuchs," raw rice, and the real stunner: fresh mint.
If you're only used to Italian-American-style meatballs, you might have been expecting parsley or basil. But Mex Connect shares that mint, also known as hierba buena in Spanish, is regularly used in central Mexican cuisine (Valladolid specializes in Mexican food). It's also often paired with meat in Greek cuisine (via Neos Kosmos), and according to The Jerusalem Post, it's a popular ingredient in a variety of Middle Eastern cuisines, including Tunisian recipes that call for ground meat. The next time you make any kind of meatballs, a tablespoon or two of freshly chopped mint might just be the secret ingredient that can make your usual go-to meatball recipe shine.