Bobby Flay Is Willing To Break The Bank At This NYC Seafood Restaurant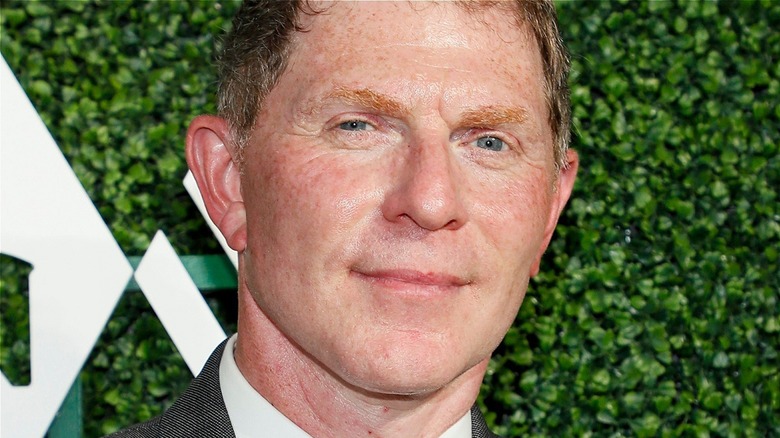 Paul Morigi/Getty
In the culinary world, few are as highly esteemed as Chef Bobby Flay. The Food Network star was not only one of the original competitors on the hit TV series "Iron Chef," but he is also the author of 14 different cookbooks and the winner of several awards. He even owns six restaurants around the country, proving his expertise in the industry.
Clearly, the man makes fantastic food and knows a thing or two about a good dining experience. We know that casual restaurants like Sweet Chick and Red Hook Lobster Pound make it onto the list of Flay's favorite eateries in New York City (via Food Network), but have you ever wondered where someone of his caliber likes to go out to eat for a high-end meal? Well, you're in luck. 
During his guest star episode on a popular podcast, Flay revealed one of his go-to Greek restaurants in the Big Apple. Considering his accomplishments, it's without a doubt that the food there must be incredible, but be warned, you might want to check your bank account before making yourself a reservation. Here's everything he had to say about it.
A must-go for fish lovers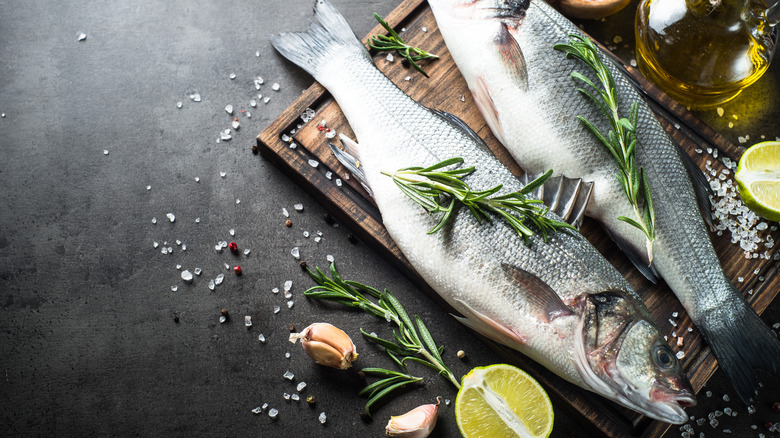 nadianb/Shutterstock
While on the "Elvis Duran Show" in October 2022, Flay revealed that "one of his favorite restaurants in New York" is none other than Estiatorio Milos, located in Midtown Manhattan. "I think that place is delicious," he told the host of the show.
But what makes this restaurant especially outstanding is its "beautiful fish market," Flay explained. Containing seafood that's been flown out from the Mediterranean Sea, customers can pick out which type of fish they'd like to eat before requesting how they'd like it prepared. Since the restaurant asks its customers to pay for the fish by the pound, the prices can be on the higher side. Although the restaurant doesn't list prices on its menus, host Elvis Duran told Flay he recalls it costing "$170 a pound."
However, Flay defended the cost — "If you want good quality high-end cuisine you're gonna have to pay for it," he said. So if you're looking to treat yourself, consider Estiatorio Milos for your special night out. And don't worry if you're not in the New York area — the restaurant also has locations in Miami and Las Vegas, as well as several international locations (via Estiatorio Milos).