The Scary Reason 2 Million Air Fryers Were Just Recalled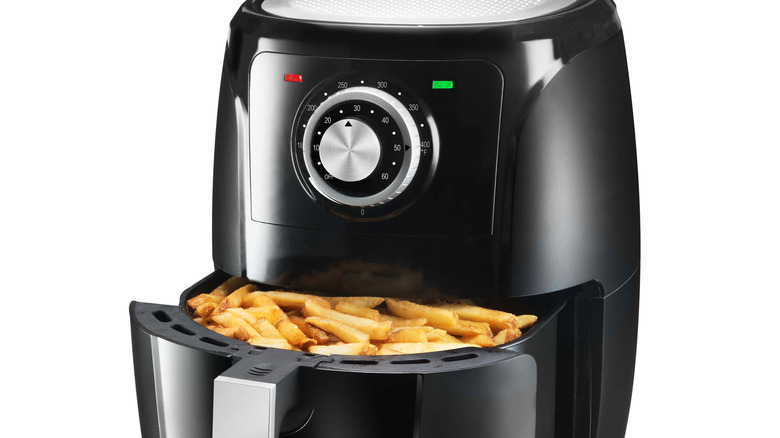 PROFFIPhoto/Shutterstock
Air fryers have carved out a significant niche in a market riddled with different kinds of appliances in recent years, especially with rising energy costs. In fact, air fryer sales skyrocketed by 3,000% from 2021 to 2022 (via ITV).  An air fryer has an aura of mystery, and it seems like a contradiction at first: How can air "fry" something?  Frying is a process that requires oil, and there isn't any oil inside an air fryer, unlike its cousin the deep-fat-fryer. 
Air frying is more about how the heat works on the things you're cooking, rather than what you're cooking it in. The mechanism is a bit like a convection oven. In an air fryer, the heating mechanism comes from the top, but just like a convection oven, a powerful fan circulates the air very quickly, and that hot air rushes over the surfaces of your food to cook quickly. That means air fryers contain a lot of heat crammed into a small space. So, when something goes wrong, there is a real potential for danger.
Air fryers sold nationwide are affected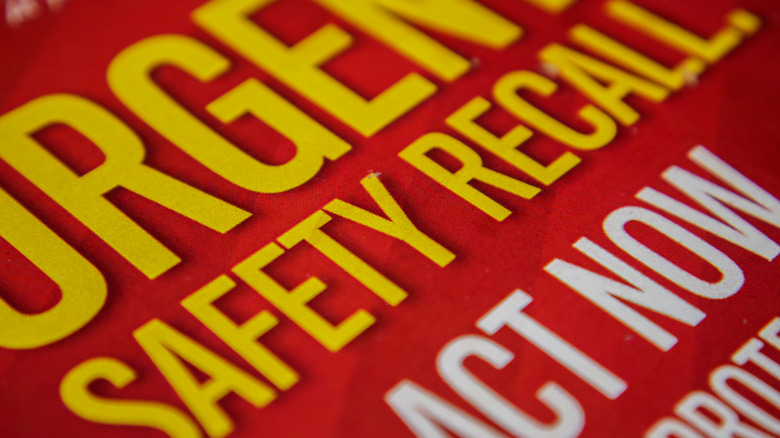 Billy F Blume Jr/Shutterstock
The brand Cosori has issued a voluntary recall of 2 million air fryers sold at various retailers between 2018 and 2022. According to the company's statement, "in extremely rare circumstances, the closed-end crimp connectors ... can overheat, posing fire and burn hazards."  Their recall also notes having received "205 reports of the air fryers catching fire, burning, melting, overheating and smoking [and] 10 reports of minor, superficial burn injuries and 23 reports of minor property damage."
How do you know if your Cosori is part of the recall? Cosori is a widely-known brand and we listed the brand's appliance as one of the best air fryers you can buy. Amazon, Costco, Best Buy, Home Depot, Kohl's, Walmart, and Target are some of the stores which carried these models. The air fryers being recalled were 3.7 to 5.8-quart air fryers. They came in a range of colors including basic black, white, and gray as well as red and blue. If you have a Cosori air fryer, you'll probably need to check the serial numbers at the bottom of the appliance or in the manual.
The affected serial numbers are CP158-AF, CP158-AF-R19, CP158-AF-RXW, CP158-AF-RXR, CAF-P581-BUSR, CAF-P581-AUSR, CAF-P581-RUSR, CP137-AF, CP137-AF-RXB, CP137-AF-RXR, CP137-AF-RXW, CS158-AF, CS158-AF-RXB, CS158-AF-R19, CAF-P581S-BUSR, CAF-P581S-RUSR, CAF-P581S-AUSR, CO137-AF, CO158-AF, CO158-AF-RXB, CP258-AF.
And, if you want to stay safe — but can't bear the thought of life without your air fryer — Cosori has a page where you can easily replace the affected appliance for a new one.