The Iconic Wine Tasting Room Owned By Twin Peaks Actor Kyle MacLachlan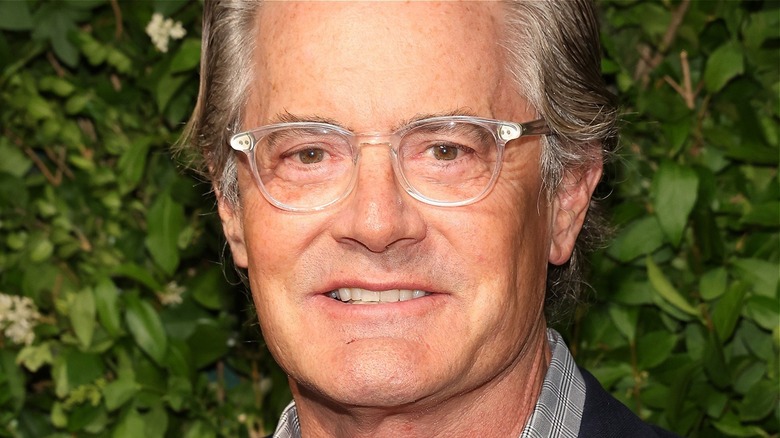 Taylor Hill/Getty
"Twin Peaks" fans will know there's something very, very strange in the woods of Eastern Washington state. And now, there's also a wine-tasting room– run by Agent Dale Cooper himself! Actor Kyle MacLachlan, known for his turn as the lead investigator in the murder of Laura Palmer from the 90s cult classic TV show, has brought his beloved online wine brand Pursued by Bear to Walla Walla, Washington. Patrons can visit the Palouse Street tasting room by reservation only Thursday through Sunday 11 a.m. to 5 p.m.
MacLachlan didn't choose Walla Walla as the location for his new tasting room just because of his involvement in "Twin Peaks." In fact, the actor is a Washington state native who grew up in Yakima and has been making wine grown from Columbia Valley vineyard grapes for almost 20 years. His Pursued by Bear co-owner, winemaker Daniel Wampfler, is a fixture of the Washington wine scene. The duo have been working on the brand, named for a peculiar stage direction found in Shakespeare's "A Winter's Tale," since 2005. This tasting room is the first in-person retail and tasting venture for the brand.
What kind of wines does Pursued by Bear make and where can I buy them?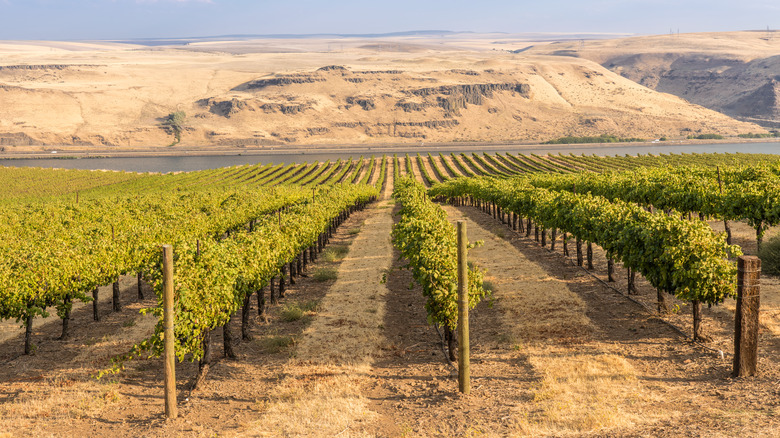 Rigucci/Shutterstock
Pursued by Bear is a thriving e-commerce wine brand with a cult following that could rival "Twin Peaks" fans in their dedication. All wines are produced in Washington state, using grapes grown in the Columbia Valley. The variants of wine the brand produces are limited, but carefully curated to showcase the best varietals the region has to offer.
The 2019 Pursued by Bear Cabernet Sauvignon is the brand's flagship red wine. It is a rich and complex blend of merlot, cabernet sauvignon, and cabernet franc grapes, with hints of coffee and sweet cherry reminiscent of Agent Dale Cooper's favorite pie. The 2019 Baby Bear Syrah is a dark, fruity red with intense flavors of violets and berries. The Syrah is a touch sweeter than Cabernet Sauvignon, but carries an acidic finish. It is a complex wine with refined flavor. Based on classic roses from the south of France, the pale pink 2021 Blushing Bear Rose is perfect for summer sipping and carries fruit flavors from strawberries, guava, peaches, and orange peel. Perhaps foreseeing how drinkable Blushing Bear is, this variety is only sold in a bundle of three bottles.
Pursued by Bear bottles can be sampled and bought at the Walla Walla tasting room. But if you can't make it to Eastern Washington any time soon, all wines are available online and can be shipped to almost anywhere in the United States.