The 2 Snacks Kris Jenner Always Picks Up At Costco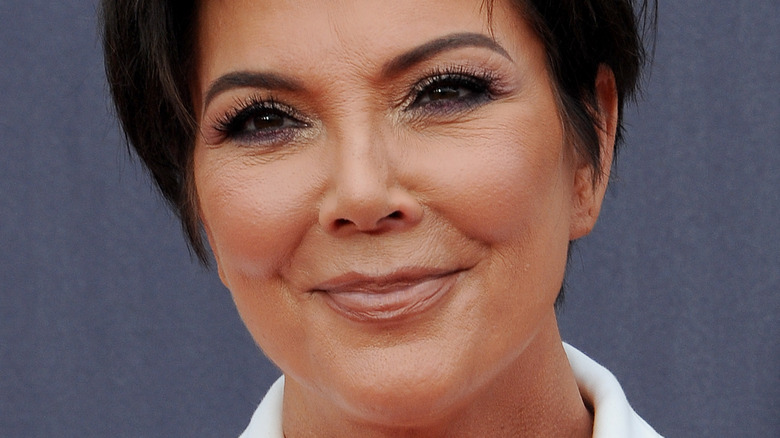 Tinseltown/Shutterstock
Keeping up with the Kardashians' shopping and eating habits can be a daunting exercise. While you may want to buy Elizabeth Taylor's vintage bracelets for a whopping $64,900 like Kim, you might opt to pick up a $14 salad from HealthNut like Kylie instead (via YouTube). But in an interview with The New York Times, Kris Jenner, mother to the whole brood of Kardashians and Jenners, revealed that she, too, is obsessed with Costco. Celebrities, they're just like us! 
"Costco is a passion. Costco is like a massage," says Jenner. And, while we may never get to sit in Jenner's nearly $5,000 massage chair from truMedic, we can absolutely flock to our local Costco to experience a slice of her true bliss. When she's in the store, Jenner revealed there are two food items that always end up in her cart. Now you can shop and eat like a Kardashian. In fact, you may have been doing it all along. 
How to eat like Kris Jenner (Costco edition)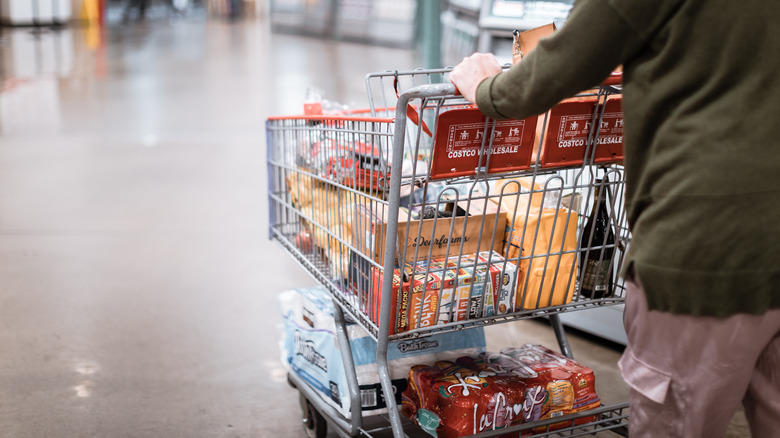 Artyooran/Shutterstock
We love Costco's food selection, especially when it comes to easy weeknight meals. This is also true for Kris Jenner, who is known to add salmon with herb butter to her shopping list. Costco offers Kirkland Signature Salmon Milano with Basil Pesto Butter in the prepared foods section. This salmon has even earned itself a bit of a cult following with Costco shoppers. However, the product is quite simple: salmon fillets topped with generous dollops of herb-infused pesto butter. And preparing it couldn't be easier. Just pop the salmon in an oven at 400 degrees Fahrenheit and let it roast for 25-30 minutes. When it comes to this salmon dish, we are on the same page as Jenner. 
Jenner also enjoys one particular sweet treat from the Costco bakery — its made-in-house oatmeal raisin cookies. Oatmeal raisin cookies are often overlooked in favor of other cookie flavors, but the Costco version is chewy, moist, and wonderful. So it makes sense that Jenner stocks up on these cookies whenever she makes a Costco trip.