The Chipotle Nothing But Lettuce Bowl Is A Delivery Nightmare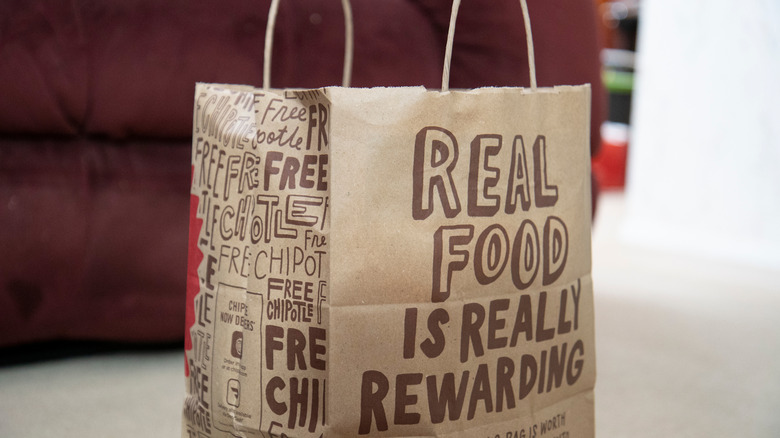 CC Photo Labs/Shutterstock
If you've ordered home food delivery over the last few years — and let's be real, we've all ordered a lot of delivery lately — chances are you've encountered a mishap or two. After all, delivery mistakes happen.
However, while some of us might just be missing a fork or napkins, other people receive bowls of straight-up lettuce from Chipotle. This was the case for Asaiah Lewis, a TikTok user who just wanted to enjoy a nice Chipotle bowl at home. Unfortunately, he could tell from the moment his order arrived at his door that something was very wrong, and his suspicions were only confirmed when he opened the bowl to reveal lettuce. Nothing else, just lettuce.
The TikToker points out in advance of accusations, "I didn't do this. You can't even do this on DoorDash. You can't even order just lettuce. I'm not just doing this for the video." So if you can't order a bowl of nothing but lettuce on DoorDash, how on earth did this happen?
TikTok suspects a glitch in the matrix – er, DoorDash app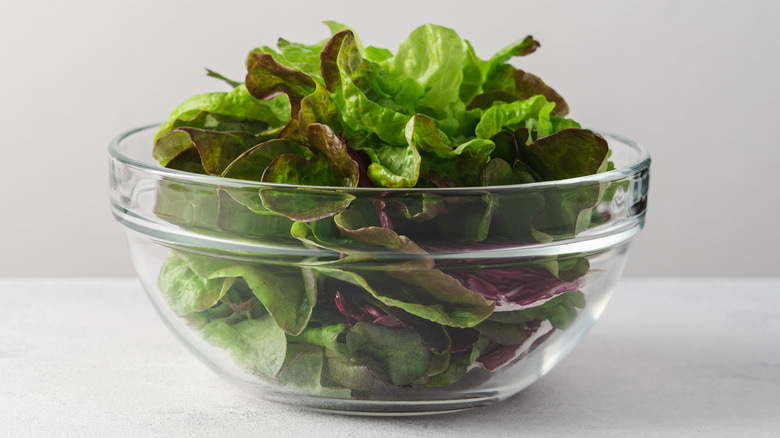 Anna Puzatykh/Getty Images
Needless to say, TikTok was bewildered after Lewis posted about his nothing-but-lettuce bowl from Chipotle. In his video, he said he "knew the severity of it was not just chips [and] something was wrong with the bowl" from the moment he picked up his DoorDash order. Though he didn't specify what he had ordered, he made it clear he had ordered more than just lettuce.
Several other TikTok users commented that a similar thing had happened to them but with chicken, steak, guacamole, etc. Thankfully, a few Chipotle and DoorDash workers jumped in to offer their two cents. One said it was a glitch with the DoorDash app, showing Chipotle workers only part of the order. Others clarified that the workers simply make what's printed on the stickers — in this case, "salad with salad lettuce."
If this happens to you, DoorDash states that you can report the issue through your account. Depending on the circumstances, they may be able to give you a credit, refund, or redelivery of your item.