The Real Reason Why Costco Charges You A Membership Fee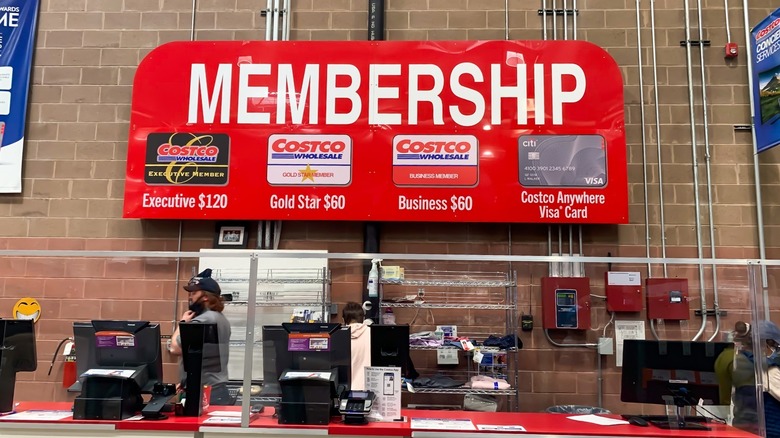 gg5795/Shutterstock
For many, Costco is more than just a grocery shopping experience with low-cost bulk buys, great deals on booze, and of course, free samples. It also happens to be a membership-only wholesaler. That can give many folks pause because whipping out an ID card to enter a grocery store isn't all that common. According to Costco, the company requires annual membership fees for good reason. 
If you've ever wondered how Costco can offer such competitive wages, this could be due, in part, to its membership fees. Instead of workers' salaries coming solely from profits, annual fees can spread out the cost of everyday business. Per the company's website, membership fees help reduce the overall operating cost. Costco's minimum wage rose to $17 per hour in 2021, almost $10 more than the federal minimum wage! The wholesaler's staggeringly low prices are thanks to annual memberships, too. So, even though you pay an upfront fee for your Costco membership, you benefit from great discounts when shopping in-store, which should even out, in theory. 
Is a Costco membership worth it?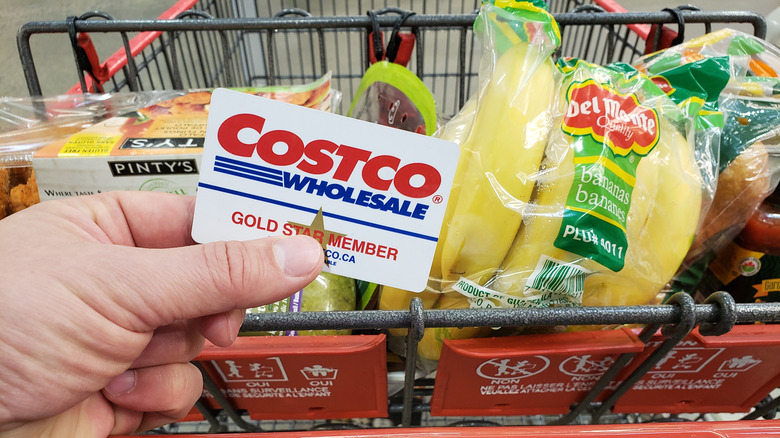 dennizn/Shutterstock
Costco currently offers three membership tiers: Executive, Business, and Gold Star, priced at $120, $60, and $60, respectively. The key difference between the Executive level is that it comes with a 2% reward system on all Costco purchases, as well as access to more substantial discounts than the lower tiers. Business and Gold Star are priced the same, but Business members can purchase items for resale. If you're just a casual household shopper, the Gold Star level should be more than adequate. 
But do you end up saving money over a year of Costco membership? How much you'll save will depend on what groceries you buy regularly. CNET put forth a grocery list that included basic items like eggs, milk, Greek yogurt, peanut butter, rice, and many more; they found that shopping at Costco would save them over $1,000 per year compared to other traditional grocers. That doesn't include what you can save by sale-hunting and following other Costco hacks. Even if your grocery list varies from trip to trip, consider that a $60 membership breaks down to just about $5 per month, so if you save more than $5 by shopping at Costco in a month, the membership fees are more than worth it.