Even We're Confused About The Odd Long John Silver's And The Cheesecake Factory Collab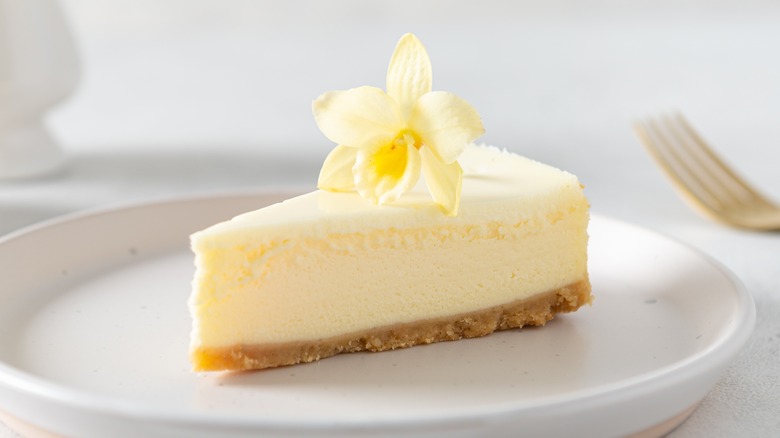 Dina Photo Stories/Shutterstock
In the event you've ever found yourself dining at Long John Silver's, enjoying a meal of grilled shrimp tacos, and longing for a dessert from another restaurant to top things off, your time has come. The restaurant chain recently announced a partnership with none other than the Cheesecake Factory, bringing two new cheesecake options to Long John Silver's menu.
Starting April 24, Long John Silver's customers can order one of two different cheesecakes – the Cheesecake Factory's Classic Cheesecake or its Triple Chocolate Cheesecake. The Classic features a graham cracker crust and sour cream icing, while the Triple Chocolate includes a chocolatey crumb crust and chocolate ganache. Both of these sound like they'll pair nicely with Pacific Cod and green beans, right? Eh, not so much.
As surprising a choice as cheesecake may be, these Cheesecake Factory desserts aren't the first cheesecakes Long John Silver's has offered its customers. The chain has actually offered several of its own cheesecakes over the years, though whether or not they make any more sense than chocolate and fish is a whole different story.
Long John Silver's other cheesecakes are actually kinda popular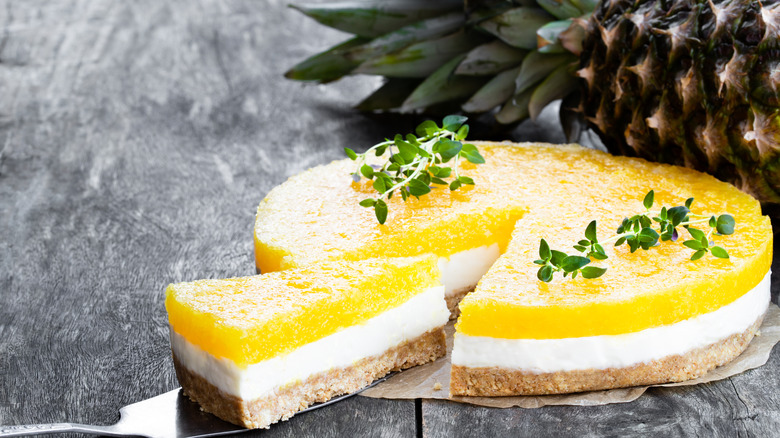 Elena Zajchikova/Shutterstock
In addition to the new additions of the Cheesecake Factory's Classic and Triple Chocolate Cheesecakes, Long John Silver's also offers its own cheesecake, the strawberry swirl. Again, we don't particularly see the appeal of following up salmon and 'slaw with strawberry cheesecake, but hey, to each their own.
That being said, Long John Silver's did at one point offer a fan-favorite pineapple cheesecake. It's uncertain when exactly this dessert disappeared from menus, but fans asked about it on Facebook in 2019. Others asked where Long John Silver's had gotten the cheesecake from – so they could buy it themselves – or if there was a copycat recipe.
The chain's chief marketing officer confirmed in a 2013 interview with QSR Magazine that all pie slices arrive at the restaurants pre-sliced and frozen, though he didn't release the supplier's name. No worries, though, because plenty of pineapple cheesecake lovers have poured their hearts and souls into perfecting a near-identical recipe. Even better, it means people can try making it at home, with a less fishy meal.