So, Amazon's Alexa Can Now Track Your Uber Eats Orders For You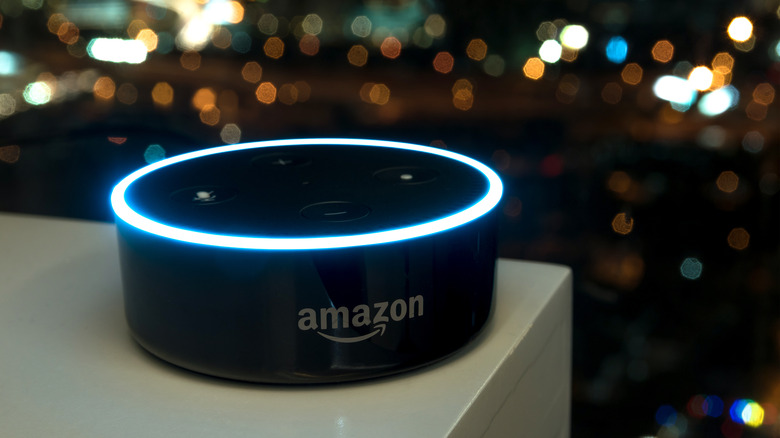 Zapp2Photo/Shutterstock
Without a doubt, Uber Eats has seen a lot of progress over the last several years, in large part due to the pandemic forcing people to stay home and order food delivery. In 2017, Uber Eats pulled in $0.6 billion in revenue, shooting up to $4.8 billion in 2020. In 2022, Uber Eats was still growing, with a revenue of $10.9 billion.
That being said, Uber Eats also owes a good portion of its growth to advances in technology. For instance, the company added a huge feature to its app amid the pandemic, allowing users to send food to loved ones. Similarly, Uber Eats just announced its integration with Amazon Echo electronics, which means you can now ask Alexa when your delicious fried rice takeout will be arriving at your doorstep. Of course, providing step-by-step tracking of your order is not the only aspect of your Uber Eats delivery that Alexa can help you with.
Amazon's Alexa will let you know if your food delivery is delayed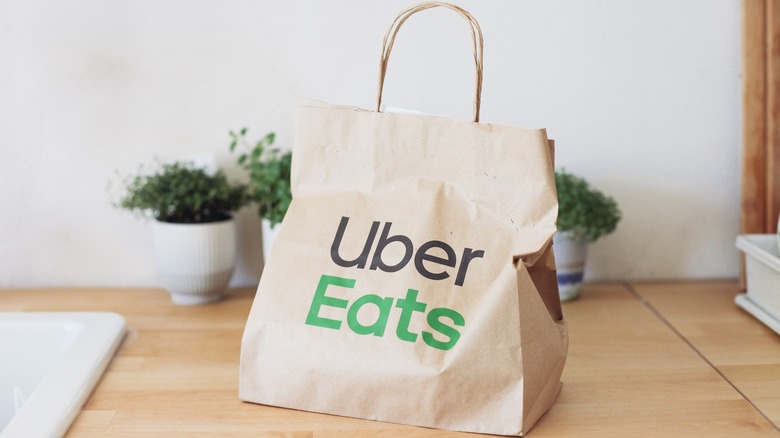 dabyki.nadya/Shutterstock
As part of Uber Eats' integration with Amazon's Alexa, users have access to standard order tracking, but they can also customize their settings to be able to receive notifications when their driver is arriving. What's more, Alexa can also provide updates if an order has been delayed. These notifications can be changed by the user to different colored flashing lights or simple verbal updates, but either way, you no longer need to check your phone for order tracking.
According to TechHive, you can enable this new feature by going into the Uber Eats app, navigating to Voice Assistance settings, and choosing "Track with Alexa." Unfortunately, Alexa has yet to offer the ability to place food orders, so you'll still need to use Siri, Google Assistant, or your own fingers to do that. Regardless, ordering pizza (and tracking it) just got a whole lot easier. So, kick back on the couch, start a movie, and wait for Alexa to light up.