Aldi Is Sadly Saying Goodbye To A Gluten-Free Grocery Staple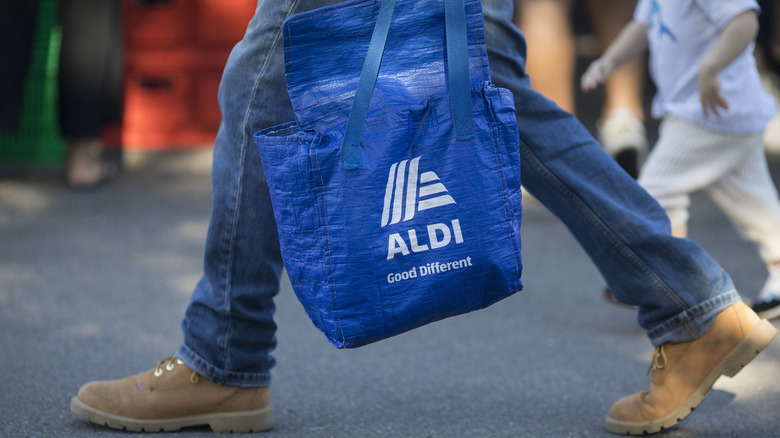 Bloomberg/Getty Images
In the past, Aldi has been something of a sanctuary for Celiac-sufferers and budget-minded shoppers alike, thanks to its line of liveGfree products. Aldi introduced liveGfree in 2014, making it a permanent addition later that year. The range of offerings even won the Good Housekeeping Seal of Approval. Many fans were excited about the gluten-free options. "Those of us with food allergies can barely afford to eat because big chain stores charge an arm and leg for specific items," a customer shared at the time (via Facebook). But now, Aldi has confirmed that one of the items has been discontinued: liveGfree gluten-free bagels are no more.
It's somewhat surprising because customers seemed to love this offering. In a Mashed exclusive survey about people's favorite liveGfree products at Aldi, the bagels were the third-most-popular item, with nearly 20% of respondents naming them as their favorite. But when a fan reached out on Twitter to ask where the liveGfree bagels were, Aldi dropped a bomb. "We hate to give bad news," Aldi shared with the customer, "but the gluten-free bagels have been discontinued."
Will finding gluten-free bagels be a challenge?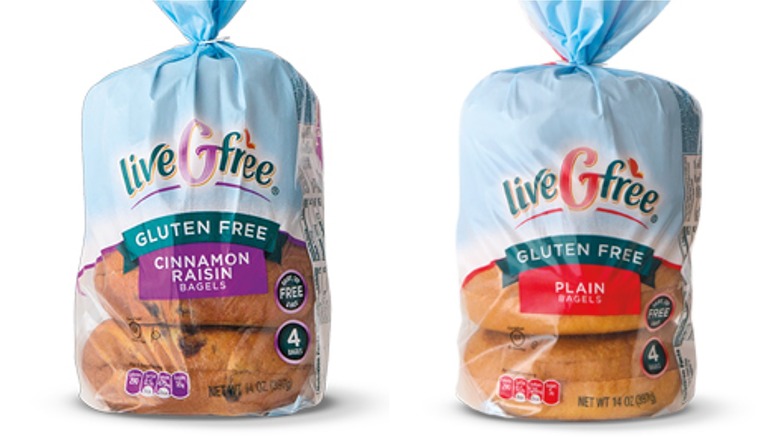 Aldi
When Aldi revealed that it was ditching its gluten-free bagels, the customer was not happy, to say the least. "We started shopping at Aldi BECAUSE you had gluten-free bread and bagels," they said. So what are gluten-free shoppers to do?
If they're brave, they could try to make their own bagels with The French Laundry's gluten-free flour, which chefs absolutely swear by (apparently it's not as easy as it seems). But there are still a lot of gluten-free foods customers can buy at Aldi, Trader Joe's, and beyond. One commenter in the Aldi subreddit recommended Trader Joe's GF bagels as a liveGfree bagel alternative for easy breakfasts, and on Twitter, Aldi assured customers that it at least still sells liveGfree bread. Maybe if a fan adds a little cream cheese and closes their eyes, they'll be able to pretend that their gluten-free Aldi toast is the bagel they once knew and loved.