Mashed's Exclusive Survey Uncovered Our Reader's Favorite Grocery Store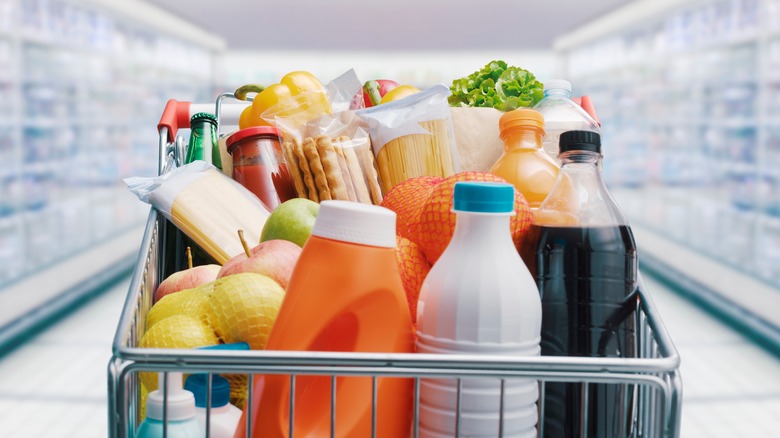 Stokkete/Shutterstock
Mashed recently conducted an exclusive poll to find out what our readers' favorite grocery store was. The results are in, and they may surprise some people. So, what does our data reveal, exactly?
Membership-only Costco had a strong showing, garnering 25% of the vote overall – and it was the only fan favorite that comes with an annual fee. Aldi stayed in the running by attracting 18% of readers: a solid percentage, which may reflect its strong national presence. Trader Joe's has a loyal, but smaller fan base, earning 9% of votes, and Whole Foods also captured a minority of our readers' hearts – and wallets – with 5% preferring it to all others. But what was the overwhelming winner, which a whopping 43% said was their go-to supermarket? Walmart.
While Walmart has long been a controversial presence in the retail world and has paid hundreds of millions of dollars to settle lawsuits accusing the company of wage theft, there could be multiple reasons it's a favorite shopping option. First of all, it's everywhere. With over 5,000 locations in the U.S., Walmart has more than twice as many stores in the country as Aldi and about nine times as many as Costco, for example. But what else might give this chain a leg up?
How does Walmart try to attract customers?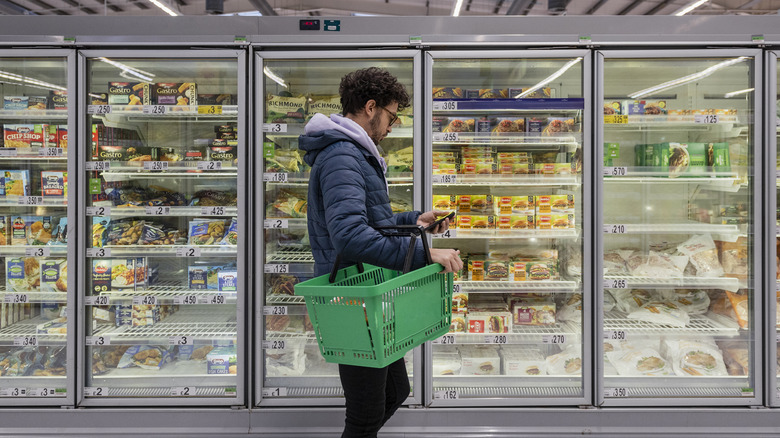 Solstock/Getty Images
Walmart is famous for its sheer volume and its low prices. In addition, it has a price-matching policy to help lure shoppers away from competitors. The retail giant has also attempted to revamp its image and appeal to consumers by offering things like an expanded organic food section and free curbside pickup. Over the past year, the company has made changes to address environmental concerns and consumer demand, like limiting single-use bags in stores and expanding its beauty department.
Another element that sets Walmart apart from some of its competitors is its range. The company's superstores offer a one-stop shopping experience that streamlines the process of running errands. Many supermarkets offer drugstore products and some even offer basic appliances and some clothing. But how many of them enable you to pick up some milk, bananas, taco supplies, a bike, and leggings at the same time? And chances are, you can probably even pick up a bike rack if your new wheels won't fit in your car.