The Costco Location In Santa Fe, Mexico City Is Like No Other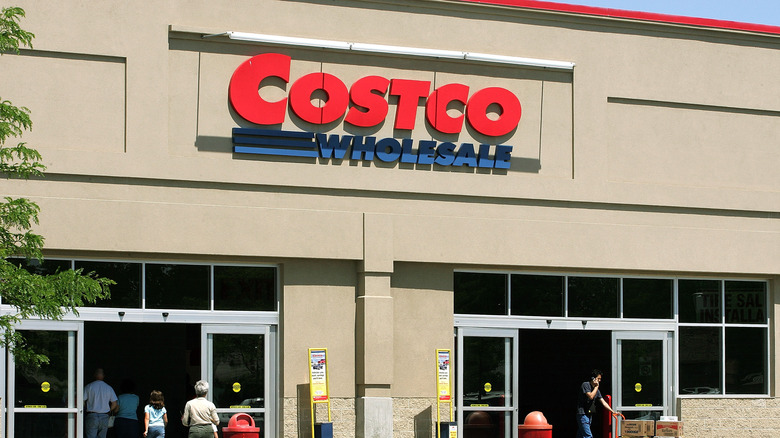 Tim Boyle/Getty Images
We can all admit that a trip to Costco is a pretty great thing. Stopping by the food court for a hot dog or slice of pizza, hunting down the free sample kiosks, and buying the most bizarre things you didn't know you needed are just the highlights. But don't you wish your Costco had a bit more of a wow factor? Most Costco locations tend to look pretty drab and same-same on the outside; the large, boxy stores feel like the very definition of a big-box retailer. But the Costco location in the Santa Fe neighborhood of Mexico City has turned that on its head.
The new location is a literal hidden gem despite its size. The building is nearly 230,000 square feet — the largest Costco in Mexico — but you'd never be able to tell from the outside. The massive building, including the parking garage, warehouse, and loading areas, sits underneath a green roof with a soccer field, two basketball courts, and a skate park. Only one side of the building is exposed — the rest is disguised to blend in with the surrounding 70-acre urban park, Parque La Mexicana. There are walls of local greenery to camouflage the building, and the green roof is populated with various native grasses and plants that play host to local insects and pollinators. The roof is also designed to collect stormwater for use in water features around the park. In essence, Costco became part of the park.
The design is part of Costco's efforts towards sustainable stores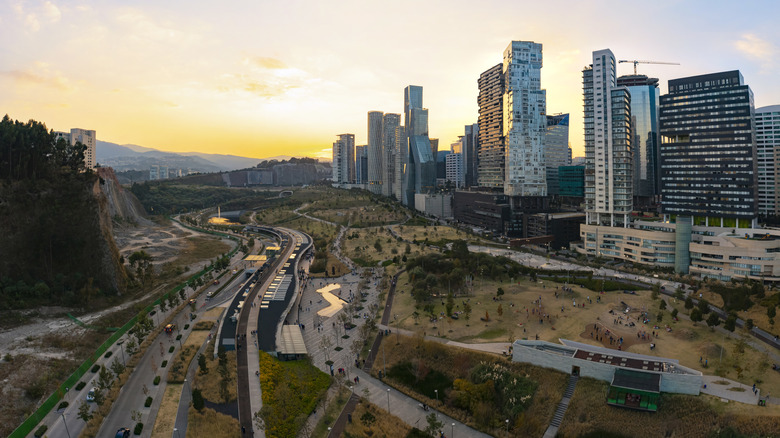 Abel Gonzalez/Getty Images
When the retailer wanted to set up shop in the upscale Santa Fe neighborhood, it collaborated with a design firm called MG2. The goal, according to the designers, was to hide the store in plain sight and blend in with the neighborhood and provide space for the surrounding community. The Santa Fe location is one of Costco's most sustainable due to its green roof, water collection system, and customized HVAC systems. The store joins other shops in the park's ecosystem which also contribute financially to the maintenance of the park.
Costco's sustainable designs are as energy efficient as possible and take into account the company's responsibility to the environment. Besides sustainable new designs built with recycled material, Costco also makes a point to create sustainable features like green walls and roofs — as seen at the Santa Fe location. The retailer has even gone so far as to use landscaping goats in locations in Oregon, Texas, and Washington.
One of Mexico's Costco locations in Merida on the Yucatan peninsula also incorporated natural surroundings into its landscaping designs. The location features a cenote, a natural sinkhole, which is named Kakutzal (the Mayan word for "rebirth"). Shoppers can see the cenote from a bridge on the property.