The Difference Between Traditional And Tasting Menus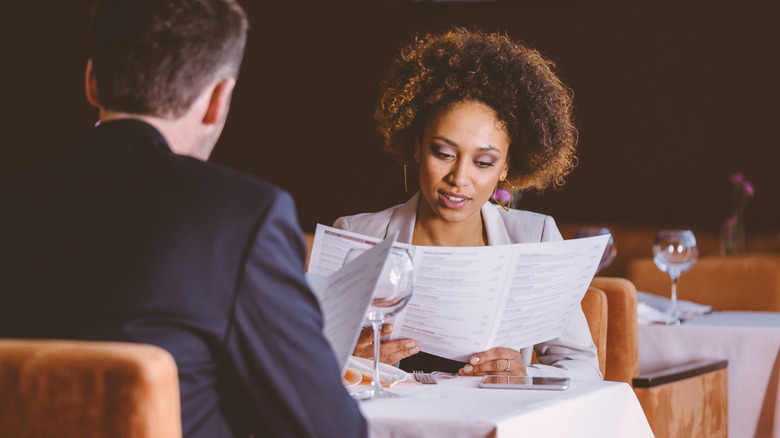 Izusek/Getty Images
Fine dining is not exactly the most accessible world to break into. But everyone should be able to eat amazing food without feeling anxious or confused. And one of the biggest barriers is not so much which fork to use, but how to order. Specifically, what is the difference between a tasting menu, and well, just a menu? 
Tasting menus offer a distinct dining style and experience, usually in high-end restaurants and bistros, while a traditional menu is available in most sit-down restaurants and is probably what you're most used to seeing, though some restaurants offer both. Tasting menus typically have anywhere between eight to 20 bite-sized courses and take longer to work your way through. Also of note, prix fixed tasting menus usually have a set cost for the entire menu, which can be more expensive. 
Traditional menus, also known as à la carte menus, usually have their dishes sorted by when they are served in the meal, either appetizers, mains, sides, or desserts. They can also include many other selections such as sides and starters, and they usually include the price per item. 
When to order tasting menus versus traditional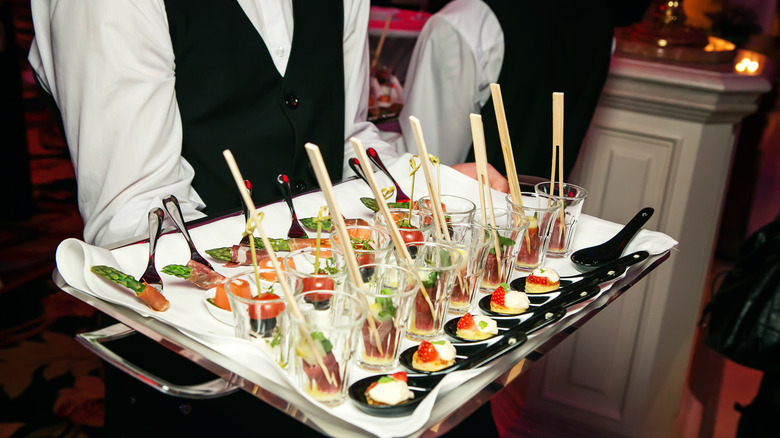 IMG Stock Studio/Shutterstock
There's nothing inherently better about one of these menu types than the other. Choosing which one to experience on your night out really depends on the type of evening you want, and how adventurous of an eater you are. If you want an hours-long dinner to luxuriate and relax, you can't beat the multi-set course tasting menu. However, with so many courses, it's unlikely that you'll absolutely love each ingredient in each dish. So if you consider yourself a picky eater, skip the gourmet small plates and order à la carte. 
It should be noted that most restaurants will insist the entire table order the tasting menu as a necessity for timing on the part of the restaurant staff, so if you're an adventurous eater but your dining companions aren't, stick to traditional menus. With that being said, there is no need to finish a dish that you do not like, but proper etiquette would be to try at least a bite of everything. 
The best part of an à la carte menu is that you can totally tailor it to your tastes and only order as much or as little as you'd like, and what you want to pay for. Order an appetizer and a main, go for soup and salad, get dessert as a starter — anything goes. Traditional menus are definitely the better choice for picky eaters, anyone looking to customize their dining experience to their individual tastes, and if you're dining with people with varying budgets.