Popeyes Gets Sweet And Spicy For National Grandmother's Day (Of All Things)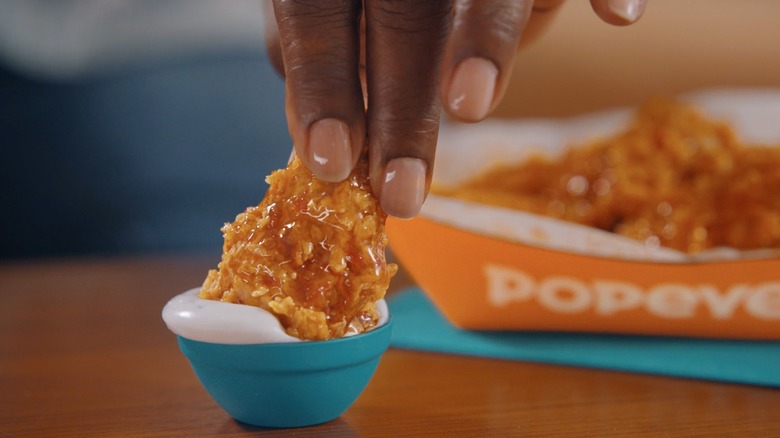 Popeyes
It's not uncommon for fast food restaurants to release special menu items in honor of upcoming holidays. The Halloween and Christmas seasons are two big examples of times when seasonal treats start emerging at a majority of our favorite chains, and who could forget McDonald's Shamrock Shake, which has been a sign that St. Patrick's Day is on the horizon since the sippable, minty green dessert debuted in 1967. However, one holiday you might not have seen the fast food industry acknowledge is National Grandmother's Day — or not until now.
According to a press release sent to Mashed, Popeyes is celebrating Southern grandmothers all across Dixieland this year with its new Sweet 'N Spicy wings, which are making their debut at participating restaurants nationwide today, August 22. An excellent addition to any tailgating spread this football season, each order will come with six crispy wings that have been marinated and tossed in a sweet and spicy sauce featuring the flavors of chili, garlic, and ginger.
Being that the Sweet N' Spicy wings have just landed today, we have yet to hear how they hold up against other Popeyes menu items. However, the idea behind the seems to be getting people intrigued. "These actually sound really good, I love sweet heat. Definitely going to have to try them," one person said on Reddit. "New Popeyes item always welcome," another remarked.
Wings aren't the only way Popeyes is celebrating grandmas this year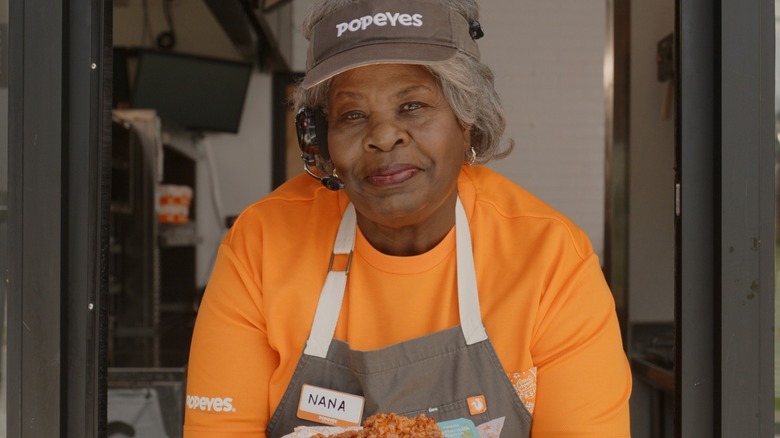 Popeyes
If you think you know what a Southern grandmother is, we promise, you do. As exemplified in the commercial for Popeyes' newest menu item, she says things like "these are delicious ... that's how I know you didn't make them" when you buy her a meal, or "nice catch, butterfingers," during a football game (via YouTube). See how they've inspired the fast food fried chicken chain's new Sweet 'N Spicy wings?
To know a Southern grandmother is to love her, but even if your own grandma doesn't hail from below the Mason-Dixon line, she's just as special. Perhaps that's why certain Popeyes restaurants in New York, Los Angeles, and, of course, New Orleans are also offering a special gift for grandmothers in honor of National Grandmother's Day this year on October 8. Starting September 25, customers ordering from Popeyes restaurants in these three cities will have a chance to receive a free greeting card to give to their grandmother with the purchase of a gift card of at least five dollars.
That may sound like a steal. However, with the addition of just a few more dollars onto that gift card, someone could give their grandma the gift of Sweet 'N Spicy wings, as well. While prices may vary by location, the new menu item will start at just $5.99 for a six-count order, which can be purchased in-store, online, or through the Popeyes mobile app.