Why Collectible Fast Food Glasses Are A Thing Of The Past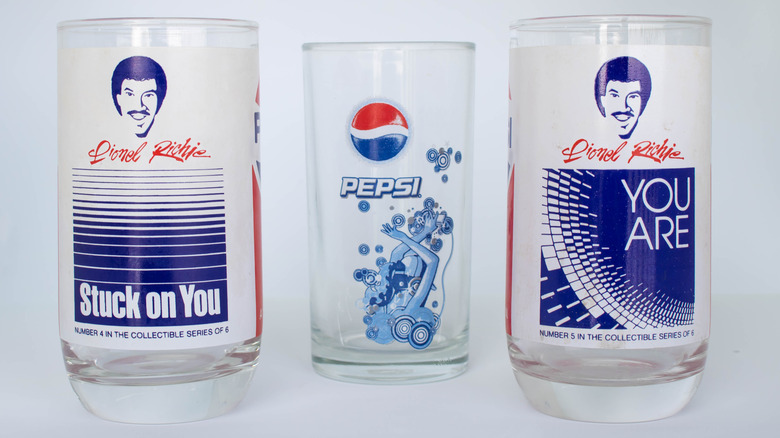 Naruebordee/Shutterstock
While today's fast food meals are more likely to come with a toy or McDonald's Monopoly game pieces, the late 20th century was a time when customers could get collectible glasses decorated with their favorite pop culture characters. So what happened to these fun prizes?
Perhaps unsurprisingly, many of these fast food glasses were actually painted with the likes of lead and cadmium –- both highly dangerous to our immune systems and cell health. In fact, a 2017 study in the UK published in Consumer Reports found that 70% of vintage drinkware contains lead and/or cadmium, and both chemicals can leach out of the paint.
As such, the U.S. Food and Drug Administration updated its policies regarding lead and cadmium usage in drinkware, silverware, tableware, etc., stating that such products must have a warning label. Cups used for drinking, for instance, can contain no more than 0.5 parts per million of lead. And those cups tested in the UK? They contained anywhere between 40 and 400,000 parts per million of lead and/or cadmium. Now that's a controversial fast food kids' meal.
Are decorative glasses still a major health concern?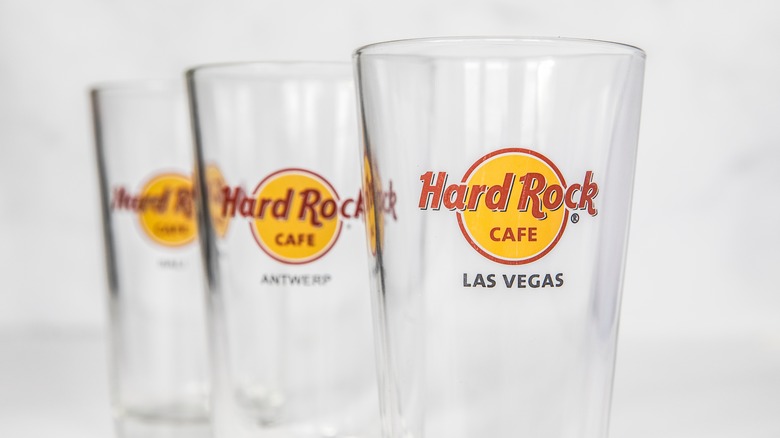 A-photographyy/Shutterstock
Despite tightening regulations on acceptable levels of lead and cadmium used in food-contact kitchenware, we're still not in the clear. Many companies continue to use heavy metals in their decorative dinnerware sets. Per Consumer Reports, these businesses have assured the public that the firing and curing processes make them safe or that they use small enough amounts to adhere to safety regulations.
Regardless, if you were to look at more recently produced kitchenware, you'd likely notice that these items are usually labeled as lead-safe or lead-free. While lead-free comes down to the low probability of those materials containing lead, lead-safe means the materials do indeed contain lead, but in amounts allowed by law. These lead warning labels may raise concern, but they're sadly necessary and can help consumers make more informed choices.
Long story short, if we're ever going to see collectible fast food glasses return in force, the industry will need to find another way to decorate the glasses without exposing customers to chipping paint and leaching chemicals.