Kraft Trolls Fyre Fest 2 By Offering To Cater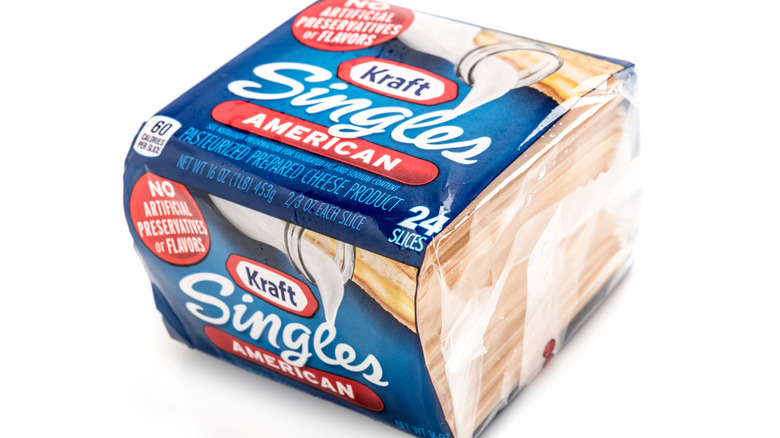 Juanmonino/Getty Images
To say that the announcement of Fyre Festival II was met with ridicule would be an understatement. The original Fyre Festival was the blueprint for how not to throw an organized event, so much so that not one but two documentaries were made about the festival's downfall. Now, we're in 2023 wondering if history will repeat itself. Original festival founder Billy McFarland announced the festival's follow-up, and Kraft decided to take the opportunity to have a little fun.
On Instagram, Kraft shared an image of its Singles cheese packet with a Fyre Festival logo. It trolled festival organizers by offering to cater the event if Fyre Festival II actually happens. Of course, this probably wouldn't actually happen even if McFarland took the company up on its social media offer. As a representative from Kraft tells Mashed, no commitments have been made at this time. It's just a bit of poking fun on Kraft's part at the idea of a follow-up to one of the most disastrous festivals ever. On Instagram, the company posted, "After that #SadCheeseSandwich, you need to hit us up for catering because our #SinglesGrilledCheese is the real VIP experience."
In the statement to Mashed, a Kraft representative wrote, "This time, Kraft Singles is offering to step in to cater the festival so attendees can have a VIP experience and don't have to eat the infamous sad cheese sandwiches." This is a reference to the now iconic sandwich posted on social media from the original event.
The story behind the world's saddest sandwich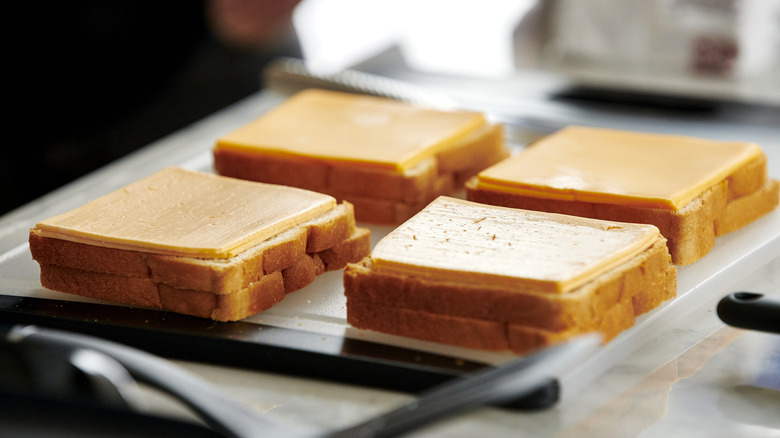 Bloomberg/Getty Images
By now, many may have heard about Fyre Fest's sandwiches — they even became an NFT in 2021. It's an infamous legacy that, as Kraft shows, lives on even to this day. The sandwich was a visualization of all the broken promises made by Fyre Fest officials. The festival was hyped up to social media influencers as the ultimate party. As such, the food had to match. Festival goers were promised "a uniquely authentic island cuisine experience," and "local seafood, Bahamian-style sushi, and even a pig roast" (via People).
Amid the ongoing problems at the festival, one attendee tweeted a photo of their dinner, which just included bread, a slice of cheese, and some mixed greens. It became instantly iconic as the world looked on and things started to break down further at the festival. Fyre Festival was ultimately postponed and then canceled.
However, Kraft's trolling could potentially be off-base. According to TMZ, the cheese sandwich photo may itself be a scam. Apparently, this meal was served to staff only. Festival goers had a choice of chicken, burgers, pasta, and a salad, among other things. However, the image of that sandwich lives on. Ultimately, it remains to be seen if Fyre Fest II moves forward, much less if Kraft actually sponsors it.