What Ever Happened To Sebastian's After Kitchen Nightmares?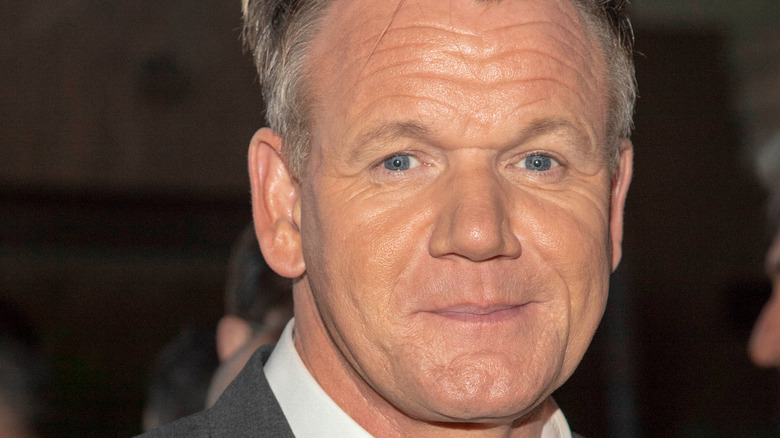 Eugene Powers/Shutterstock
Sebastian's was one of Gordon Ramsay's earlier attempts at restaurant rehabilitation in the United States, appearing all the way back in Season One of the hit show "Kitchen Nightmares." It was immediately apparent to the British chef why the restaurant was in danger of closing when Ramsay visited in 2007. The menu featured frozen items rather than fresh ingredients — a potential turnoff for customers. 
So it may come as little surprise that Sebastian's ended up closing only a few months after the episode aired. In addition to the menu, Ramsay infamously argued with the owner Sebastian De Modica, who stubbornly refused to listen to Ramsay's suggestions for improvement. Things came to a head during dinner service when De Modica attempted to hijack the restaurant's relaunch by bringing back his old menu. 
While De Modica said he saw the error of his ways and would make an effort to follow Ramsay's advice, the owner reportedly slipped back into his old ways and dinner menu after the cameras stopped rolling. After closing the restaurant, De Modica and his wife Nichole (who co-owned Sebastian) relocated to New England.
What happened to Sebastian De Modica?
After Sebastian's closed, the location was taken over by a restaurant called the Red Door, which now also appears to be closed. There were plans to turn the location into an apartment complex, although we're unsure if the developer ever followed through with those plans. Sebastian's infamy lives on in "Kitchen Nightmares" re-runs and old Yelp reviews now. 
As for Sebastian De Modica himself, the former owner of Sebastian's left the restaurant world in his rearview. Outside of "Kitchen Nightmares," De Modica has dabbled in entertainment, appearing in a small role in the 2000 Mary Kate and Ashley film "Our Lips Are Sealed." In 2013, De Modica appeared as a detective in the Boston-centered indie crime drama "Angels Around Me." While the restaurant owner-turned-actor doesn't have any other IMDb credits, De Modica continues to expand his areas of expertise. More recently, he announced that he's running for Selectman, which is a New England government position focused on overseeing operations of a town's government. 
As for other members of Sebastian's staff, De Modica's former employee, Chef Q, had the unfortunate distinction of appearing on "Kitchen Nightmares" twice, reappearing in Season Three as a chef at Casa Roma. That restaurant closed for good in 2017.