Captain Morgan Spices Up Football Season With A Treasure Hunt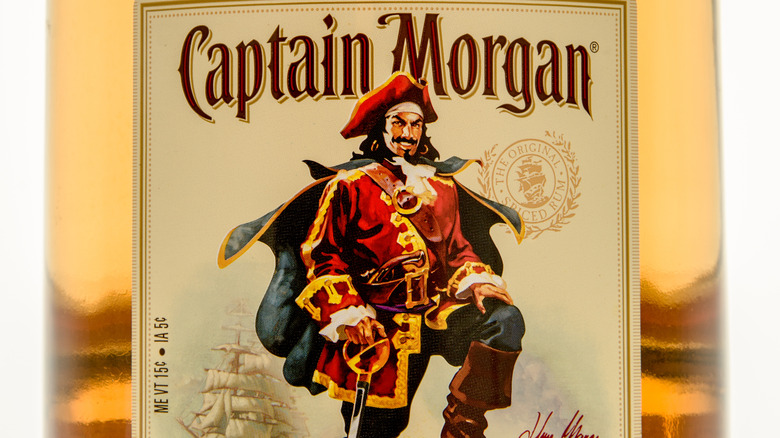 Keith Homan/Shutterstock
The 2023 NFL season promises to be exciting and will culminate in the first-ever Super Bowl in glittery Las Vegas. There are still several months until the big game, but in the meantime, Captain Morgan Rum, which has been the official rum sponsor of the NFL for three years, has spiced the football world up with a treasure hunt. According to a press release from the brand, there will be clues in the form of riddles revealed in various places like television ads, online, and of course, coasters. 
This isn't Captain's first treasure hunt. In both 2015 and 2016, the rum brand held a similar online challenge in New Zealand with the grand prize being an epic offshore fishing trip with "a bevy of pirates and wenches." In 2020, the brand launched its "better than gold" treasure hunt on Instagram to bring attention to its signature rum before selling it on the international market. The digital clues were puzzles for contestants to solve and the prizes were predominantly Captain Morgan merchandise. The prizes for this year's hunt include football gear, concert tickets for Bebe Rexha, and a party thrown by NFL star Victor Cruz. On October 8, Captain Morgan is also hosting an event called The Ultimate Away Game taking place in Arlington, Texas, and fans who RSVP online can watch the Dallas Cowboys game live.
How the treasure hunt works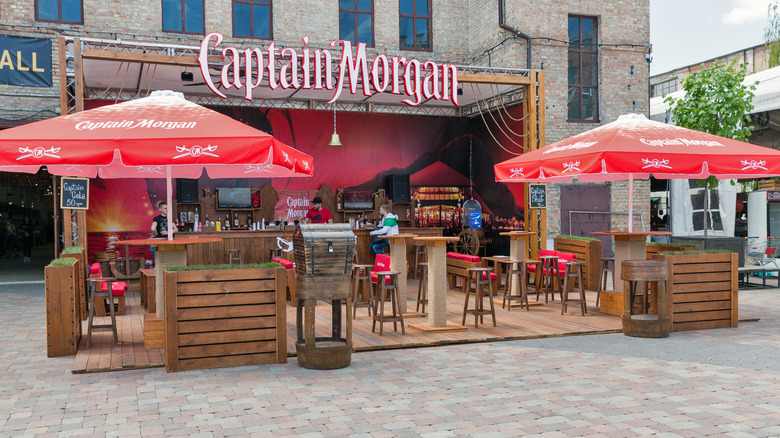 Panama7/Getty Images
Throughout the season, Captain Morgan will be traveling to some epic tailgate parties and concerts, and fans who partake in the digital treasure hunt could have the chance to come along. One contestant will win the ultimate prize: a trip to Super Bowl LVllll. To get invited, participants will have to locate clues, enter the answer to the clue's question online, and RSVP with an online form. The party kicked off this week, and the first clue has already been revealed. The clue shows two Victor Cruz jerseys and asks what the two different numbers are and what they add up to. 
Every other week the rum brand will reveal a new clue, either via QR code or on its website. When the QR code is scanned, people will be able to read what it says. Some of the clues will be on television ads, with celebrities like Bebe Rexha and Victor Cruz dropping hints to the correct answer. Whoever figures out the riddle can enter the answer online to claim the prize. Only one entry is allowed per week and the treasure hunt ends February 11, 2024. The Super Bowl grand prize is for two tickets, and the winners must travel on the weekend of February 10.