Costco's Latest Membership Feature Is A Total Lifesaver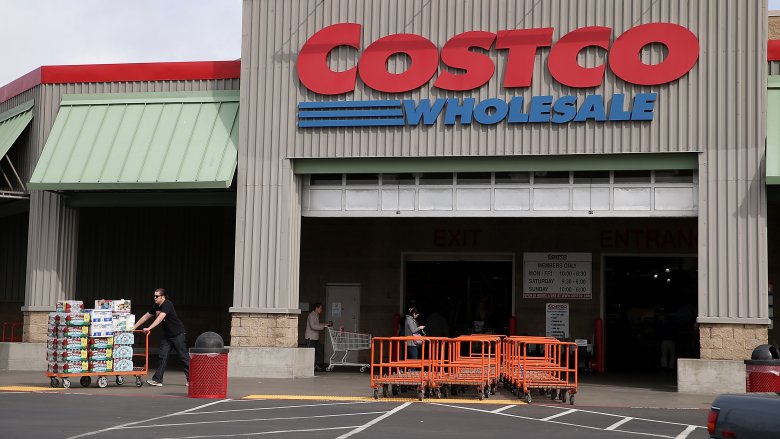 Justin Sullivan/Getty Images
Smartphone addicted Costco shoppers, get ready to rejoice: No longer will you have to dig through your purse, wallet, diaper bag, or pockets in search of that elusive Costco card. All you have to do now is flash your phone to gain entrance to the warehouse store. 
On July 24, 2019, Costco announced via Instagram that Digital Membership Cards are now available through the Costco app. Once you download the app, you'll just need to login to your existing Costco account (or create a new one), and verify your membership through a serious of questions. That's it. Your membership card will populate on the screen (along with a QR code) whenever you open the app, and since your smartphone is practically glued to your hand, you know this will be a hundred times easier than the frantic hunt-for-the-membership-card scene that normally ensues steps away from the door while a line of impatient shoppers forms behind you.
There is one caveat, according to Costco's FAQs, and that's that you'll need a mobile device that operates on iOS (version 11 or above) or Android (version 6 or above). And unfortunately, if you're the kind of person who likes to roll up to Costco with a full-size tablet to accomodate your giant Costco-sized shopping list, you should know it won't work for your Digital Membership Card. 
As for that horrible picture that's on your Costco card? The one you took at 9 a.m. after you rolled out of bed, barely looked in the mirror, threw on a hat, and groggily drove to the warehouse store? That'll be a thing of the past, because you can now update the photo on your digital card at the membership counter. You know... if that kind of thing is important to you.
The Digital Membership Card doesn't just work at the door, either. You can use it at the checkout, the pharmacy, the tire center, and for returns, though you'll still need to use your physical Costco card at the gas pump
With its recent introduction of mobile pay and digital kiosks in the food court, it seems that Costco is finally embracing its technology-loving customers, and they couldn't be happier.