Ina Garten's Secret To Foolproof 'Barbecue' Ribs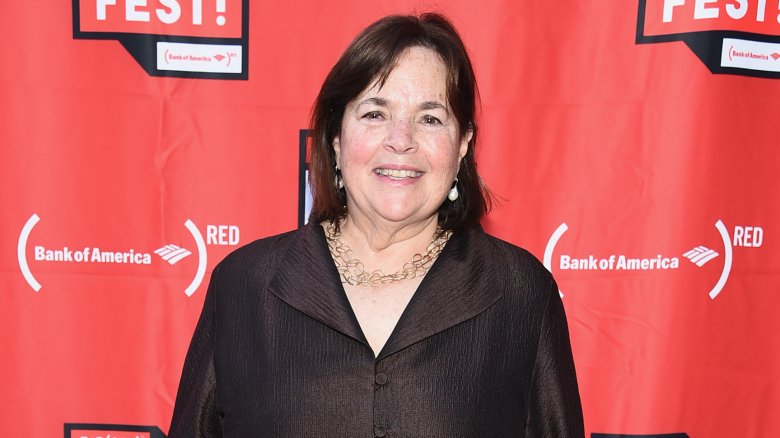 Michael Loccisano/Getty Images
Ina Garten is one of our favorite Food Network stars, and we trust her implicitly when it comes to transforming recipes that seem complicated into something easily made at home. Ina Garten's foolproof BBQ ribs recipe is just that. She turns a recipe that uses special equipment and takes a lot of time into one that you can even make on weeknights, thanks to a two-step cooking method (via Food Network). If Garten's husband Jeffrey gets to eat these ribs on a regular basis, he's a lucky guy.
Traditional smoked barbecue ribs take a long time to cook (more than six hours), and instead of a regular grill you need a smoker, which isn't something most casual barbecue fans have (via The Chunky Chef). Garten's foolproof ribs with barbecue sauce, however, cook for just two hours (via Food Network), thanks to her two-part method that relies mostly on her oven. "The dirty little secret about my foolproof ribs," Garten said, "is they're actually cooked in the oven until they're falling off the bone and absolutely delicious and then, at the last minute, I throw them on the grill."
First, she seasons her ribs and coats them in barbecue sauce, and then bakes them in a 350 degree oven in a covered dish for 1.5-1.75 hours, until the ribs are tender. Once they're falling off the bone, Garten slathers the ribs in more barbecue sauce, and transfers them to a grill where they're cooked on both sides for about 5 minutes each. That's just enough time to caramelize the barbecue sauce and also start to get some of that classic charred grill flavor, without drying out the cooked ribs or making the barbecue sauce burn.
Sure, they might lack the deeply smoky flavor of traditional barbecue ribs, but they're tender, meaty, sweet, tangy, and savory — and you can eat them in two hours instead of six, which is always a win. 
You can also make Ina Garten's foolproof ribs ahead of time. Bake the ribs, then refrigerate them in a covered container. About 40 minutes before you want to eat, heat up your grill, then proceed with the second half of the recipe. How's that for an easy weeknight dinner?
Whether you make them now or later, the one thing you should definitely keep in mind is that you're probably going to need a Costco-sized tub of wet wipes after diving in to these saucy ribs.