Trader Joe's Just Announced Exciting New Products Hitting Stores Soon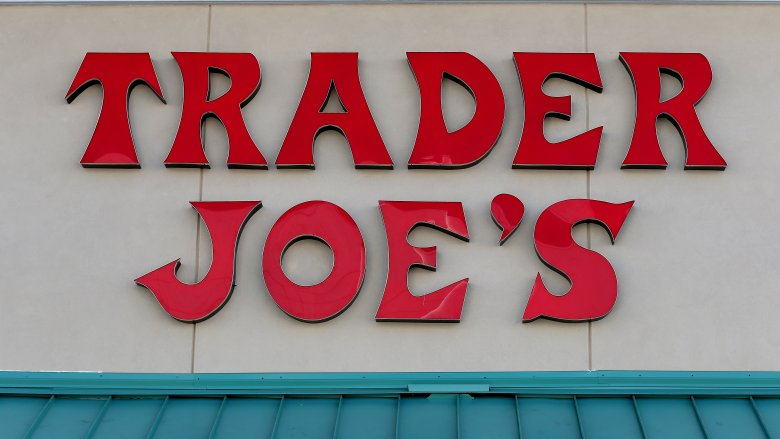 Joe Raedle/Getty Images
At the annual Trader Joe's Captains' Meeting, which is a gathering of store managers around the country, the company casually dropped some interesting tidbits about super cool products that will be hitting store shelves soon. Here are the new products just announced in their most recent Inside Trader Joe's podcast.
Chocolate Lava Gnocchi: While gnocchi is often thought of as part of a main dish, this version might be a bit more of a dessert — especially since "chocolate lava" appears in the name. They were inspired by a similar dish at Harrod's in London. After trying it, Vice President of Merchandising Lori Lotta asked the Trader Joe's gnocchi provider if they could do something similar — but better — than what they ate in London. The good news for everyone is that they were able to, and in even better news, they're super easy to prepare. You only have to saute the gnocchi in a pan with some ghee or butter until browned, and they take just 6 to 7 minutes.
Meatless Patty: Inspired by Beyond Burger and Impossible Burger, this meatless patty is actually aimed at meat-eating customers (not vegetarians) since it looks like meat and tastes like meat. It differs from the other versions in a couple of ways — it doesn't "bleed" like they do, and they're also going to be cheaper to buy.
More tasty new Trader Joe's products coming soon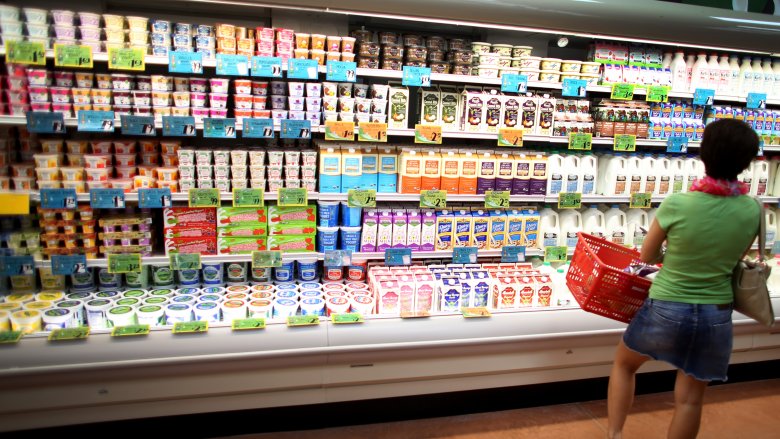 Joe Raedle/Getty Images
Kung Pao Chicken Mochi Balls: This new appetizer features a very spicy Kung Pao chicken filling wrapped up in mochi, which you'll often find wrapped around some killer ice cream. These, though, were inspired by something the company's merchandising group tasted in Tokyo. They really liked the fried ones they tried there, and asked someone at Trader Joe's to develop something similar, but with more flavor than what they ate in Japan. The chicken mochi can be made in a toaster oven or in a traditional oven, and they come out crispy and satisfying.
Organic Chickpea and Red Lentil Risoni: This is a very simple, two-ingredient product — it only contains organic chickpea flour and organic red lentil flour. It's very versatile as it's a rice-like product, but it has the added bonus of containing 10 grams of protein per serving, compared to only three grams in regular rice.
Trader Joe's is even dropping a new cat advent calendar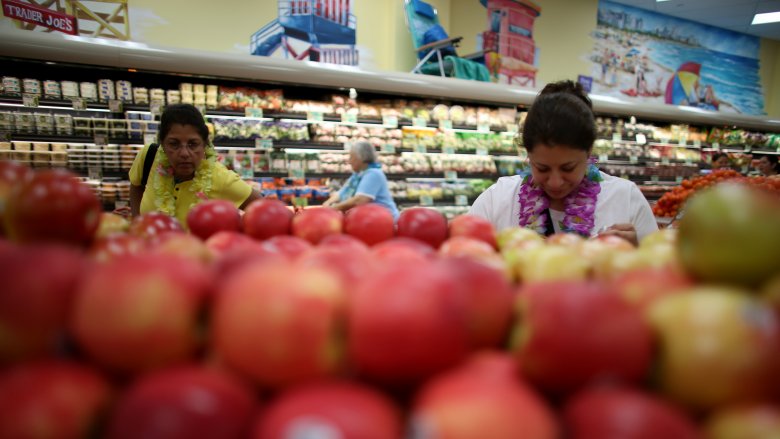 Joe Raedle/Getty Images
Trader Joe's is well-known for all their delicious eats, but the chain also sells plenty of non-edible products, too. Here's what to look for in the beauty and pet aisles.
Pumpkin Spice Face Mask: It's not food, but it certainly smells like it. The pumpkin-spice scented face mask differs from the store's regular face mask as it features a different, better material. Of course, the other incredible aspect is that it has an aroma of everyone's favorite fall scent, pumpkin spice.
Cat Advent Calendar: Last but not least, Trader Joe's is putting out something just for cat lovers. Last year, they debuted a dog advent calendar which did well in stores, and customers asked for a feline version. Of course, Trader Joe's obliged, and in December, every day your kitty will get a special treat made from salmon and seaweed.