What You Need To Know About The Massive Chicken Recall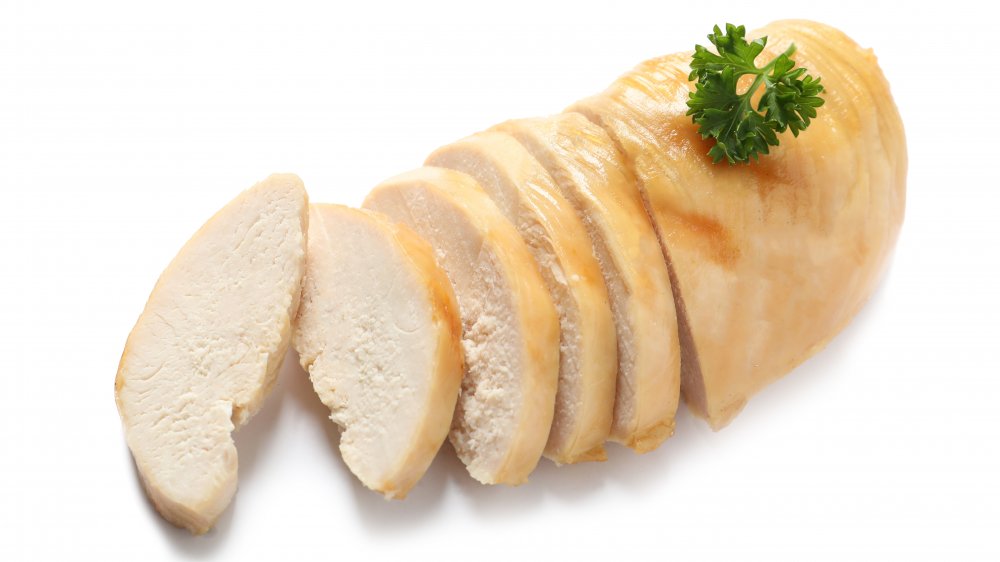 Shutterstock
If you've purchased any ready-to-eat (RTE) chicken products from Walmart, Aldi, Food Lion, Trader Joe's, or a ton of other places, you'll need to check its label out before you scarf it down as the manufacturer of the poultry has issued a massive recall across a whopping 83 different retailers (via Business Insider). 
The initial recall came in late September, when Tip Top Poultry, out of Rockmart, Georgia, noted that several samples of their product tested positive for listeria monocytogenes. There have been zero reported cases of illness arising from this potential contamination; however, the company expanded the recall even further to include many more different types of products. 
These products include items like wraps, chicken salad, spring rolls, pasta, chicken pot pie, burritos, chicken and dumplings, chicken chili — and tons and tons more. It's not just one specific brand, either — WLWT5 explains that brands like Butterball, Delizous Farms, and Sysco are involved, plus many more. 
The press release from the USDA's Food Safety and Inspection Service reads, "The firm decided to recall all cooked, diced or shredded, RTE chicken products produced from January 21, 2019 through September 24, 2019 with product codes ranging from 10000 to 19999 and 70000 to 79999."
What to do if your chicken has been recalled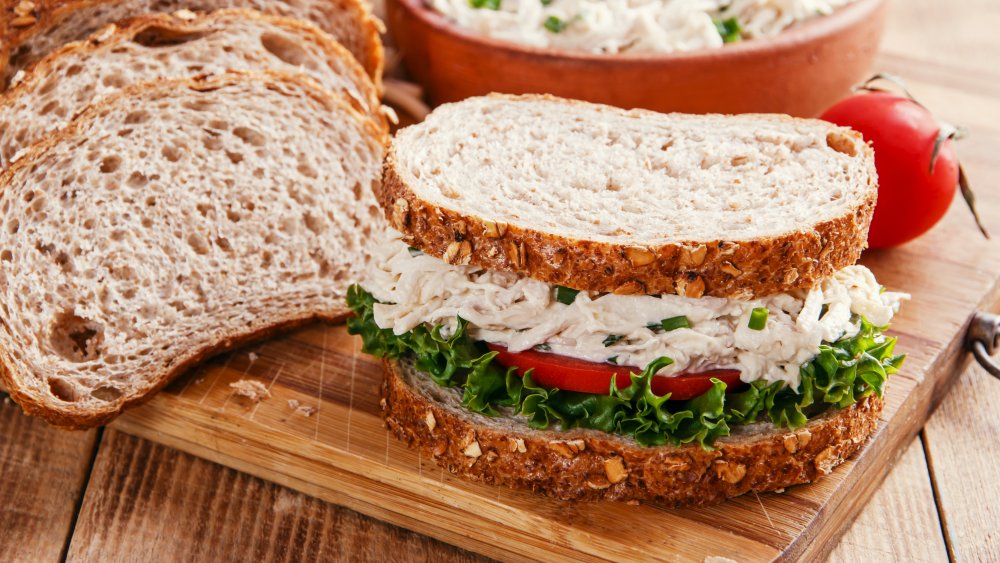 Shutterstock
The 83 different retailers include well-known national chains like Walmart and Aldi, but also smaller stores, such as Four Points Market in Boynton Beach, Florida, or Westside Deli in Williamston, Michigan (for a full breakdown of affected retailers, check this list).
Also, the USDA has also provided a helpful document that contains the labels of the recalled products here, plus the numbers you should look for (and use-by dates) to see if your chicken salad has been recalled.
While no illnesses have yet to be reported, listeria monocytogenes can cause lysteriosis, which is a serious infection caused by foods contaminated with the bacteria (via CDC). Symptoms can include fever, headaches, headache, stiff neck, confusion, balance problems, and convulsions. It can also be more dangerous in those who are elderly, immunocompromised, or pregnant. 
So, if you have a chicken wrap sitting in your office refrigerator, or aren't sure if the chicken pot pie in your freezer is affected, make sure to check the numbers listed on the package. If your stuff is part of the recall, chuck it in the trash or return it to the retailer where it came from.